Wilderness Run
Intimidator, the red ride situated in the background, is much taller than this kiddie coaster!
For several years, there were five Taxi Jam family coasters at five different Paramount Parks. All the rides were built by Miler Coaster Company and were very similar. Over the years, all five Paramount parks dropped the Paramount name, Miler Coaster Company is now called E&F Miler Industries, and nearly all of the coasters have had their names changed at least once. Here are the details of the other four Taxi Jam coasters: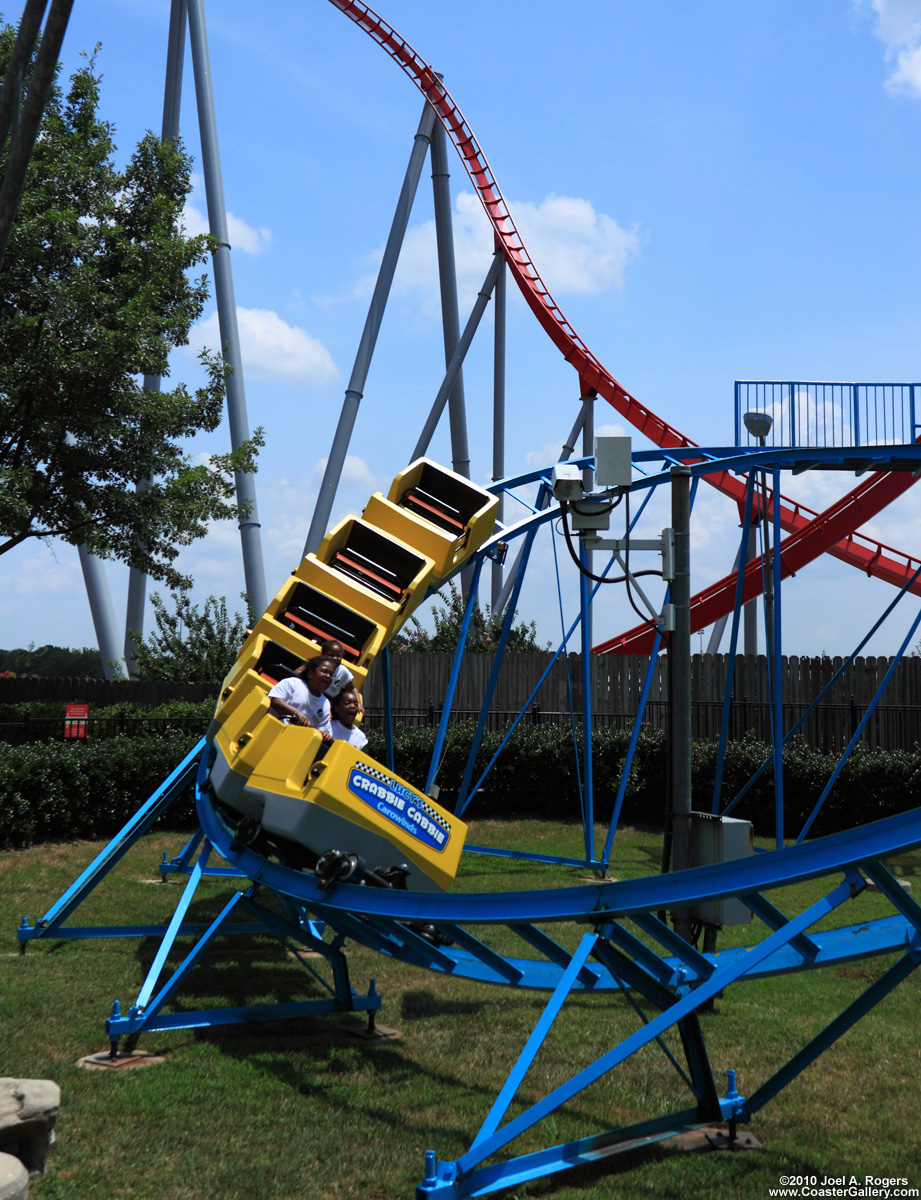 ---
©2020 Joel A. Rogers.