Incredicoaster

I like the neon sign that used to display the California Screamin' name.
Disney spent about $600 million to build Disney's California Adventure. After it opened in 2002, the park received a lot of criticism for its lack of rides for children, the off-the-shelf rides that were found in other parks, the limited number of rides, and the lack of any nighttime show or parade. Another group of people questioned a park with a California theme that was literally in California. The park eventually responded to these issues with a $1.1 billion redesign plan that was unveiled in 2007. Another major expansion occurred in 2012 when Cars Land and the Radiator Springs Racers ride came to the park. Pixar Pier opened in 2018, and the first phase of Marvel Land is expected to open in 2020. All of the additions and upgrades helped increase California Adventure's popularity. In the early 2000s, the park had just a fraction of the attendance seen at the adjacent Disneyland park, but now it almost matches the other park's attendance on many days.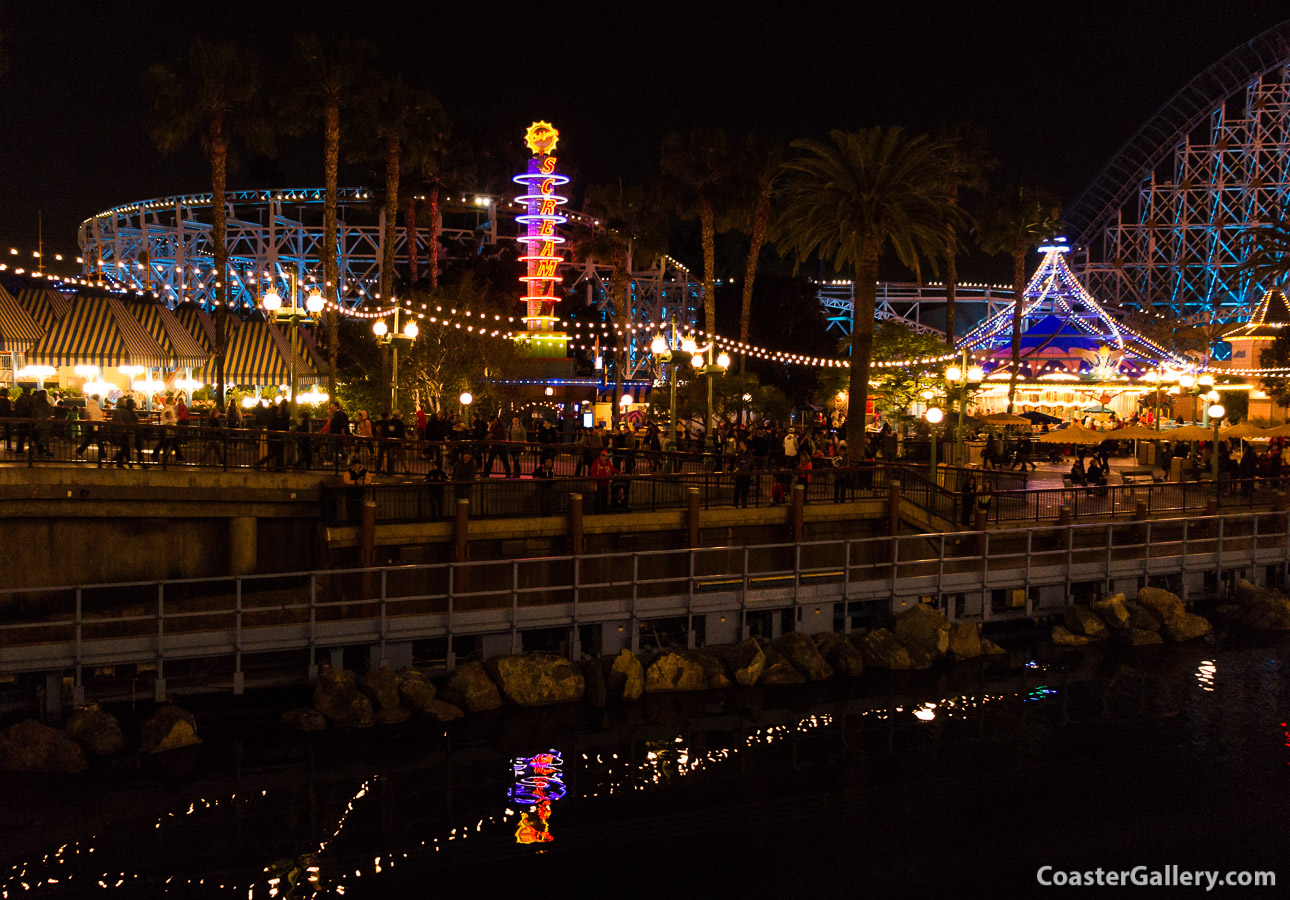 ---
©2018 Joel A. Rogers.