Incredicoaster
California Screamin' (the ride's name when it was built) was designed to look like an old-fashioned wood coaster, but it actually is a modern steel coaster. Its track and supports are both steel.
The ride begins by launching along the straight track seen at the bottom of this picture. Trains then climb up the hill partially visible on the right. When this picture was taken in 2005, there was a retractable handrail along the right side of the launch track. This was later replaced by a permanent handrail that is about three feet tall.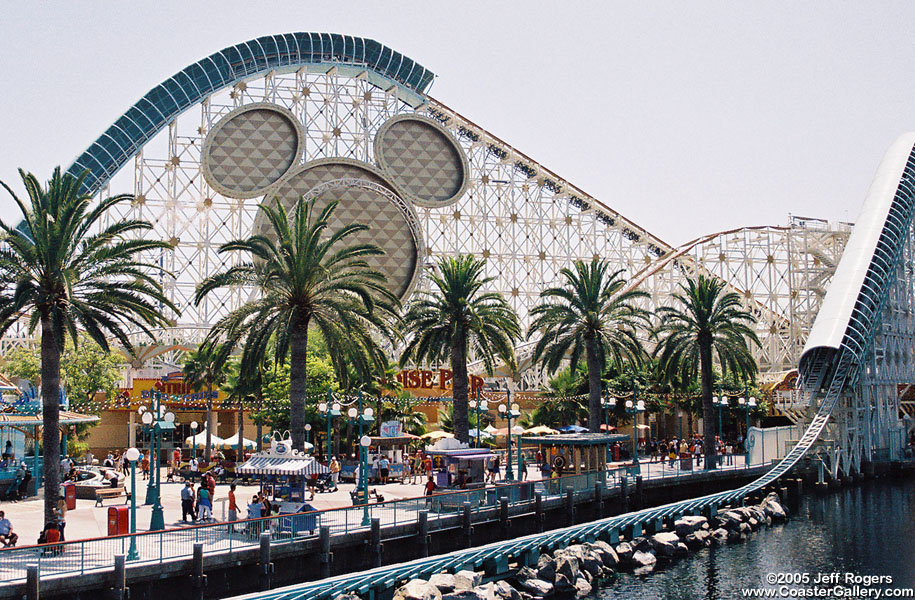 ---
©2018 Joel A. Rogers.