Goofy's Sky School

On this page, you can see the large paintings that were placed over the ride when it was called Mulholland Madness.
The ride was first named after Mulholland Drive, a portion of road named after Los Angeles civil engineer William Mulholland. The drive, which first opened in 1924, passes along the Santa Monica Mountains just north of Los Angeles. The 21-mile stretch of road provides some outstanding views of Los Angeles, the San Fernando Valley, and the Hollywood Sign.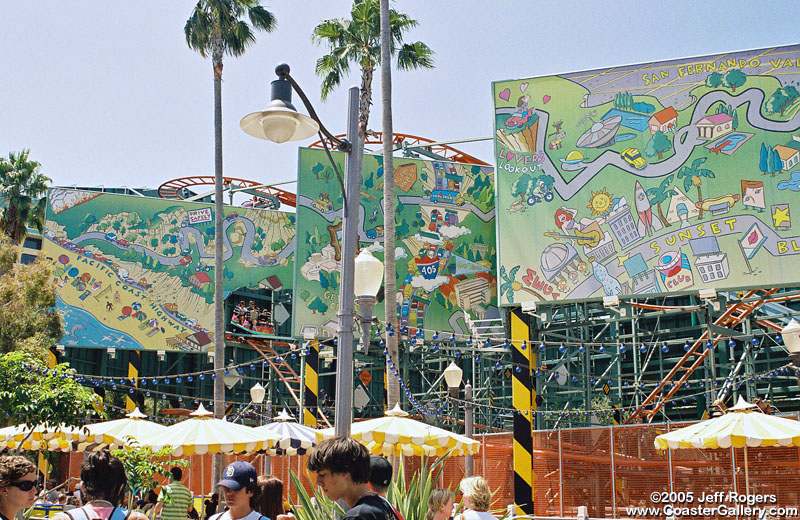 ---
©2018 Joel A. Rogers.