High Roller
Here you can see how High Roller surrounded the Big Shot ride from S&S.
Big Shot shoots 12 passengers 160 feet in 2.5 seconds. Its mast is 238 feet tall. Riders on Big Shot will reach a mind-numbing height of 1,049 feet above ground level! Because of its amazing location and fantastic vistas, Big Shot was my favorite thrill ride in Las Vegas.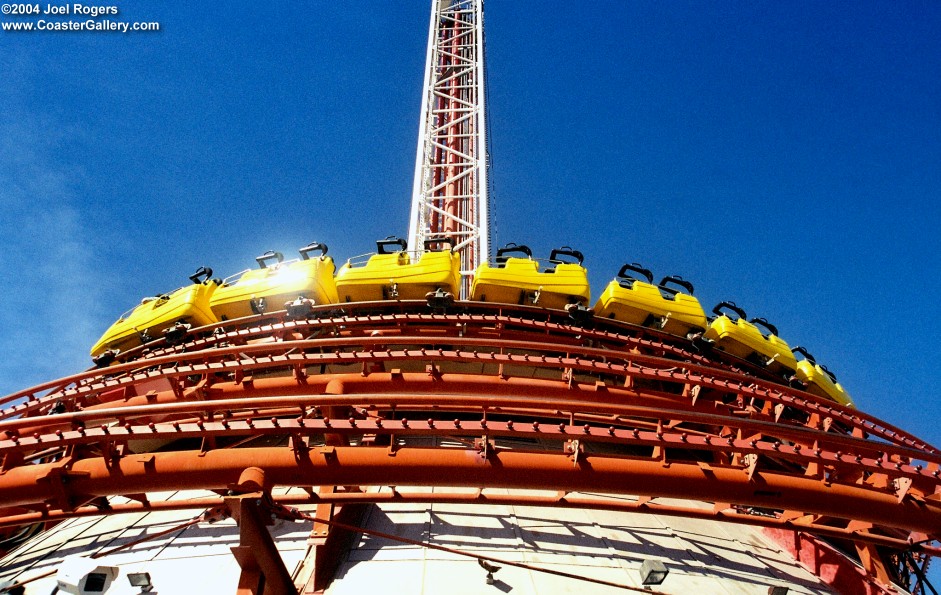 ---
©2010 Joel A. Rogers.