High Roller
The track was bolted directly to the roof of the Stratosphere Tower. The ride was short, but there were actually two lift hills on High Roller. Because of its curved lift hills, sets of rubber tires were used to pull the train upward.
High Roller's top speed was less than 30 miles per hour. One of its major problems was that the high winds at that altitude would often cause the coaster to grind to a halt in the middle of the ride.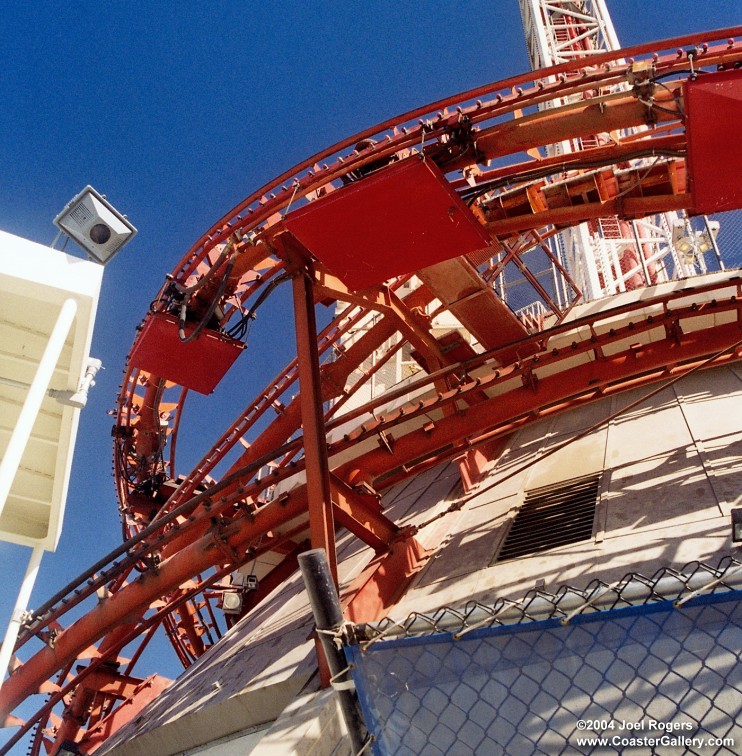 ---
©2010 Joel A. Rogers.