Backlot Stunt Coaster
This themed coaster was built by Premier Rides. It is 45 feet (13.8 m) tall and 1,960 feet (598 m) long. It features a Linear Induction Motor (LIM) launch out of the station that goes from zero to 40 miles per hour (65 kph) in three seconds.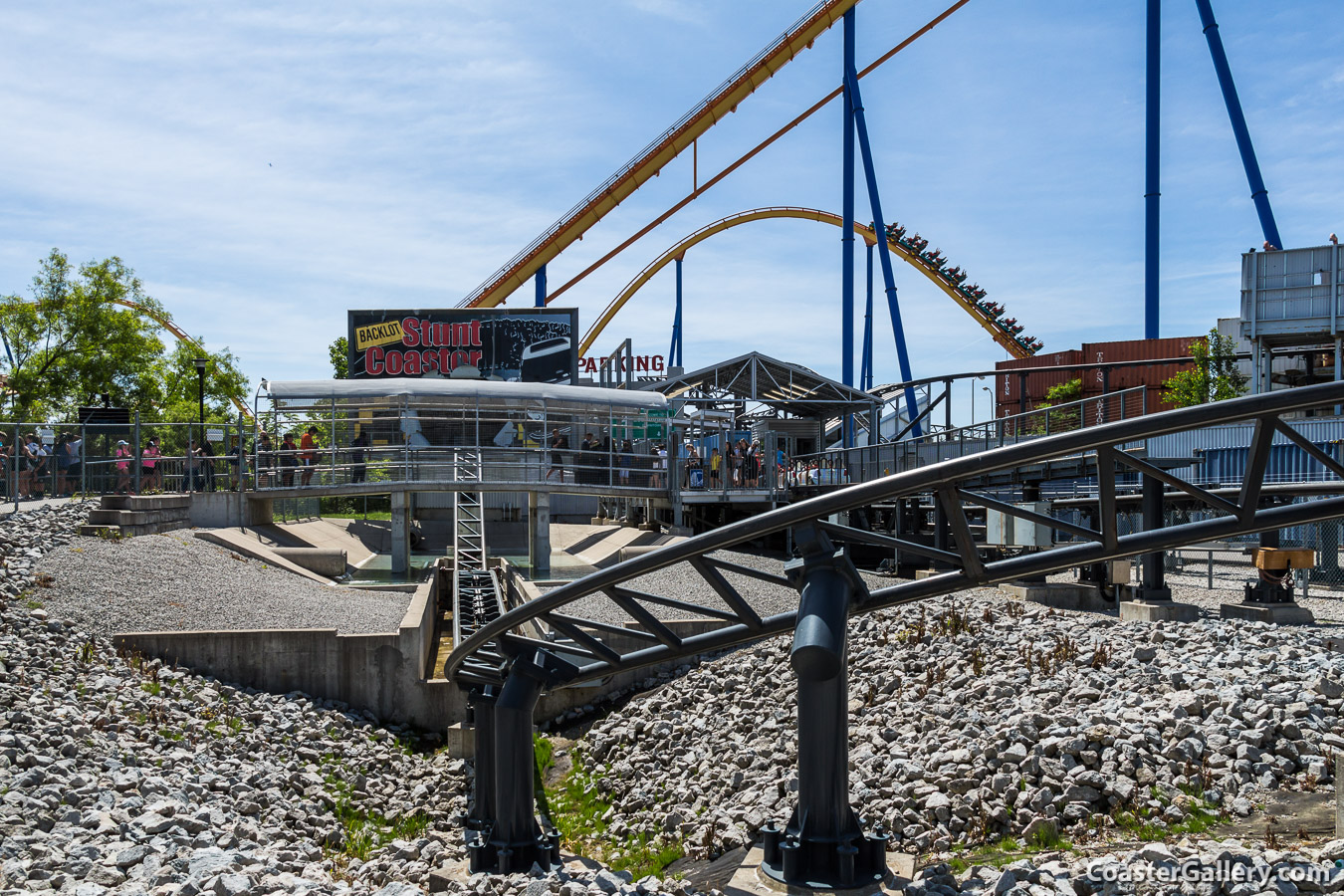 ---
©2019 Joel A. Rogers.