Backlot Stunt Coaster
The large metal fin below the car interacts with the magnetism generated by the Linear Induction Motors. It provides the propulsion to launch the train out of the station during the first launch at the beginning of the ride, and also for a second launch out of the "show scene" with the helicopter.
In this image, you can see the fixed openings on the left side of the cars. The cars used to have doors that opened and closed in that location, but they were taken off when the cars had the MINI Cooper marks removed.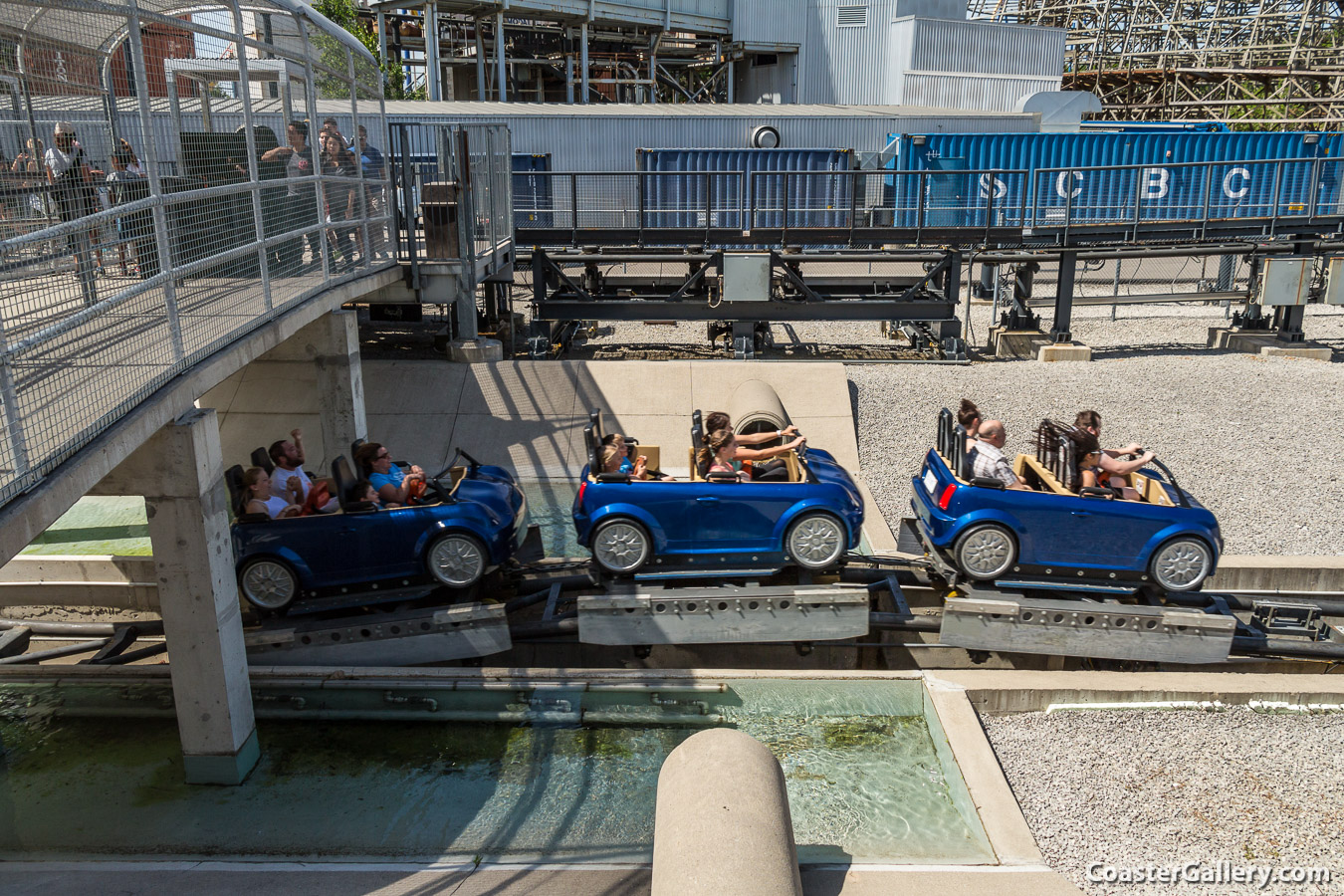 ---
©2019 Joel A. Rogers.