Backlot Stunt Coaster
When the Italian Job trio of coasters opened at the Paramount Parks, I was impressed by the special effects. The sound track, the helicopter rising up over the buildings, the simulated gunfire, the water splashes, and the real fire made a fairly slow and mild coaster into an impressive and very fun ride. The coasters still have their launches, the tunnel, and the burst through the billboard, but not all of the special effects operate on these coasters today. It is a shame because they really added a tremendous amount to the overall ride experience. I realize that the coaster can't copy "The Italian Job" movie any more, but I hope that any broken effects can be repaired in order to help make the Stunt Coaster a fun ride.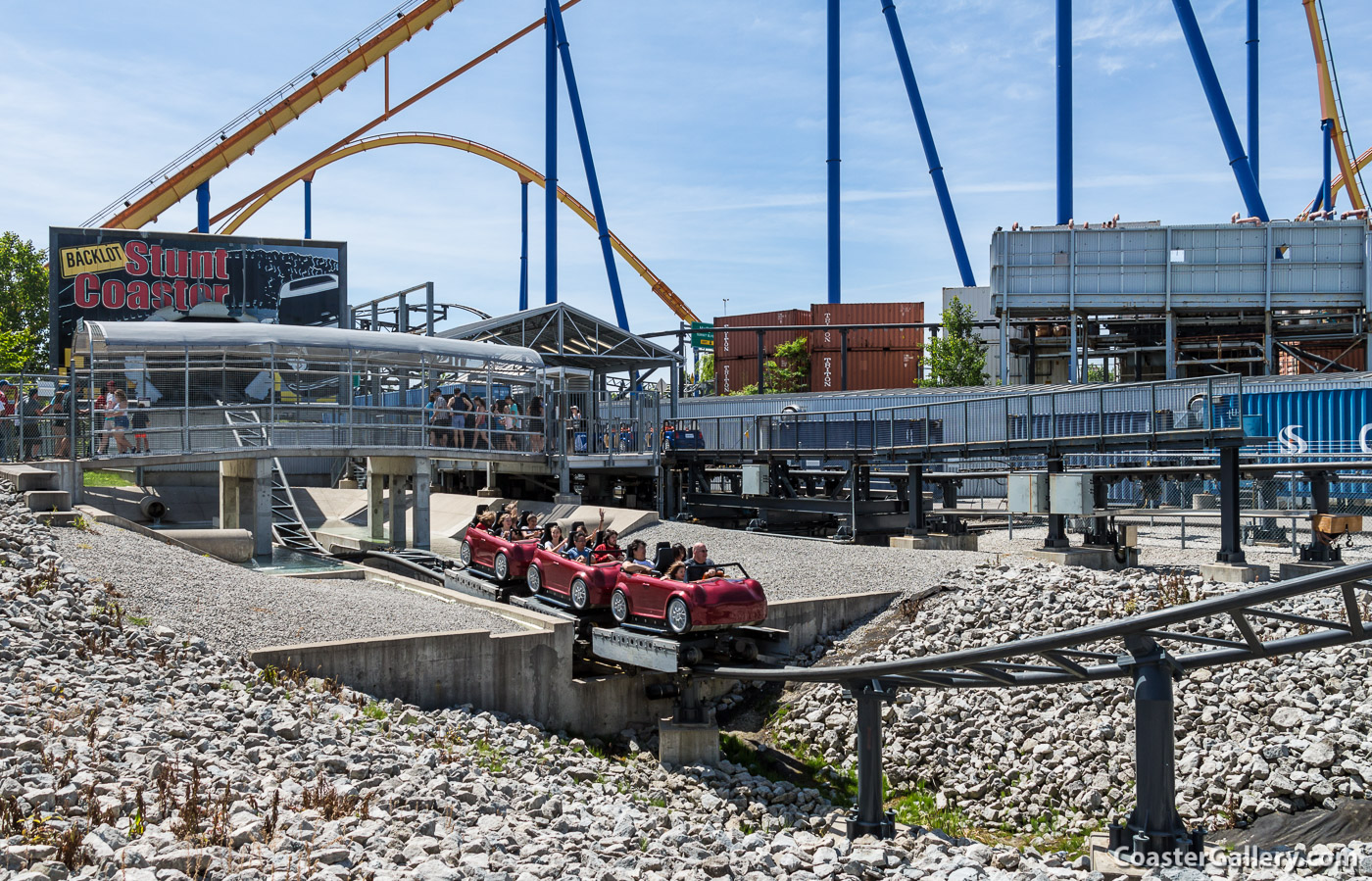 ---
©2020 Joel A. Rogers.