Behemoth
Here is a look at the train. There are three trains on this coaster, and each one has room for 32 passengers.
The lapbars on this ride are identical to those found on Leviathan. Seatbelts were added to the ride in 2014. While they are a back-up to the lapbar locking mechanism, they are primarily used as a measuring device to ensure that the restraints are adequately lowered.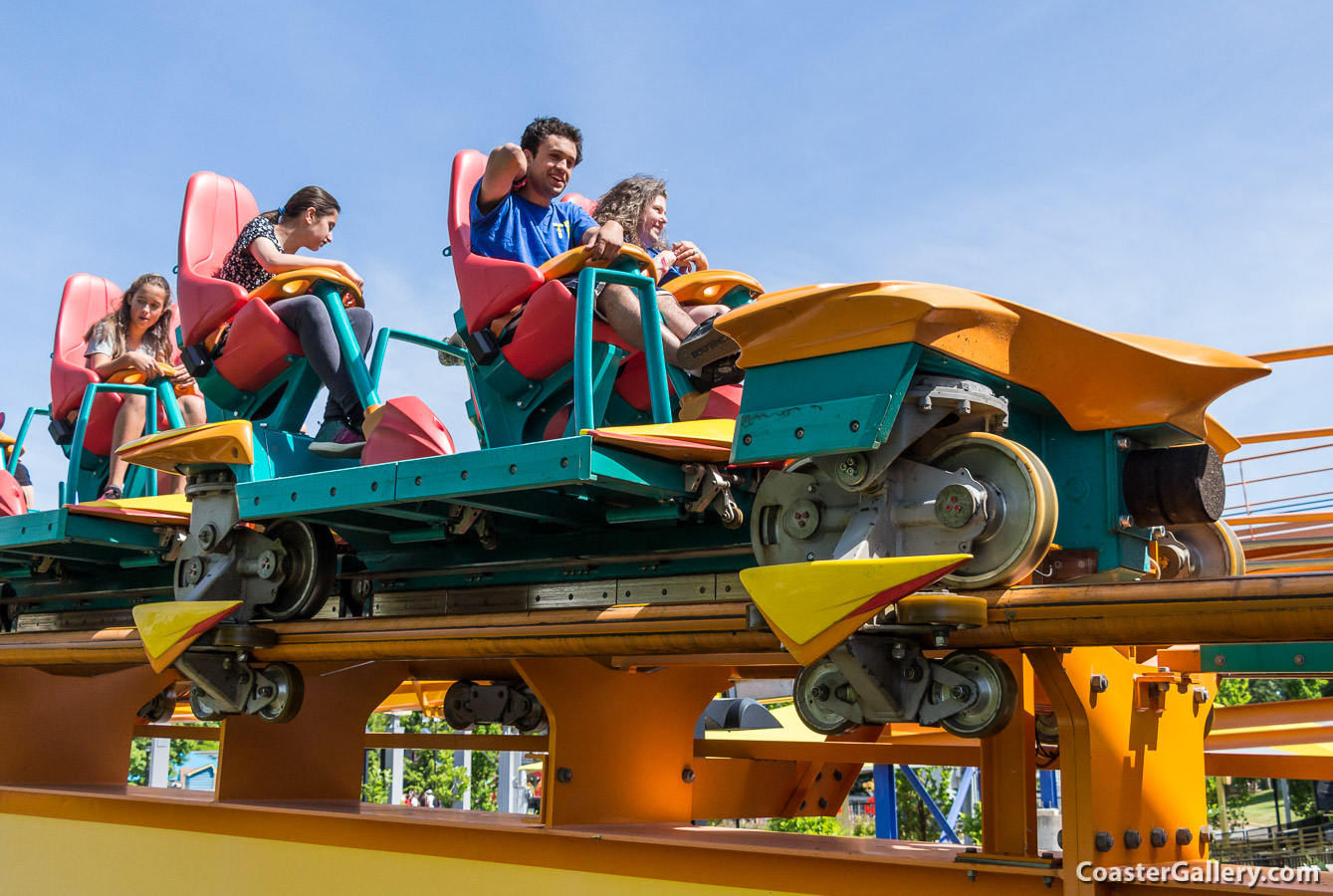 ---
©2019 Joel A. Rogers.