Backlot Stunt Coaster
The ride was called Italian Job for just its first two seasons of operation. When Paramount Parks sold all five of its properties to Cedar Fair, Ltd. in 2006, all of the rides and themed areas named after Paramount movies and TV shows were required to get renamed. The end result is that this coaster is now called the Backlot Stunt Coaster... although you will see some people refer to it as the Back Lot Stunt Coaster.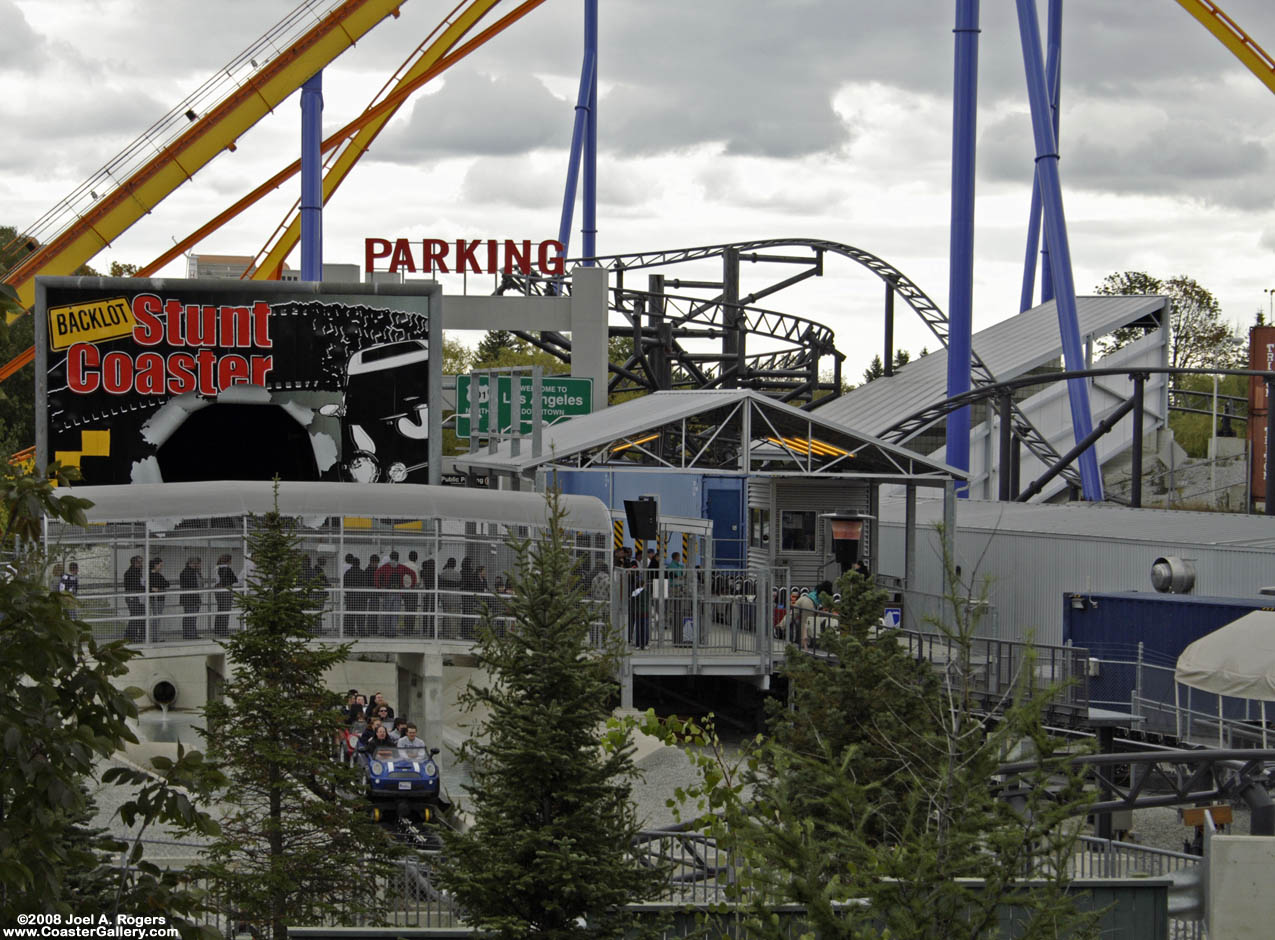 ---
©2019 Joel A. Rogers.