Dragon Fire
Dragon Fire is 24 meters (78 feet) tall and 658 meters (2,160 feet) long. It opened with brown supports, but they were painted purple in 2005. This train is on the transfer track. The parallel section allows storage of one unused train, but it wasn't needed the day I took this picture.
When I photographed this train, it had just completed the 360° turn at the end of the ride. It had stopped and was waiting to enter the station, but could not continue because the other train was still being loaded in the station. (Remember the previous page where I said the short ride prevented them from operating with three trains?)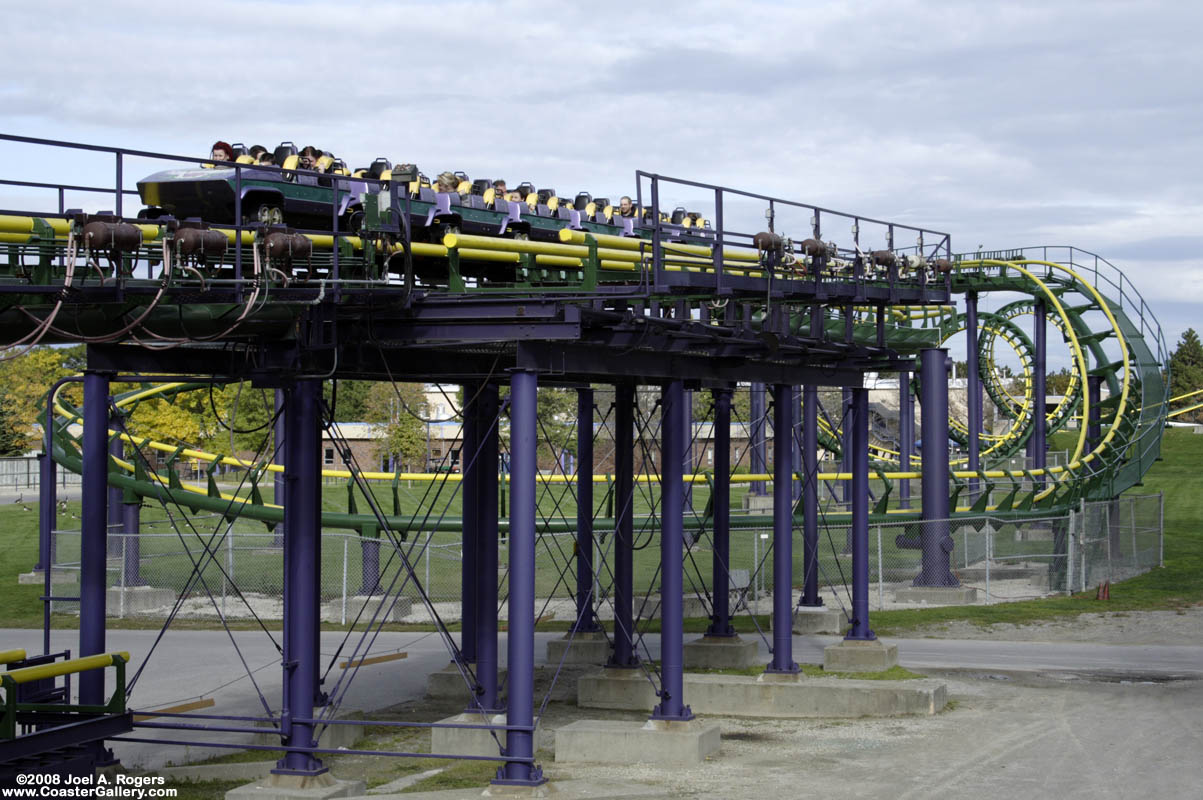 ---
©2019 Joel A. Rogers.