Mighty Canadian Minebuster
Minebuster was designed by Curtis D. Summers, the only major coaster he built before partnering with Charlie Dinn. I have read in several locations that it was built by Philadelphia Toboggan Coasters, Inc., but I believe that is incorrect since PTC stopped building coasters in the late 1970s. The coaster opened in 1981 when the park debuted. Most reports are that the ride was built in-house by the park.
The two 5-car trains were built by PTC, and each one has room for 30 passengers.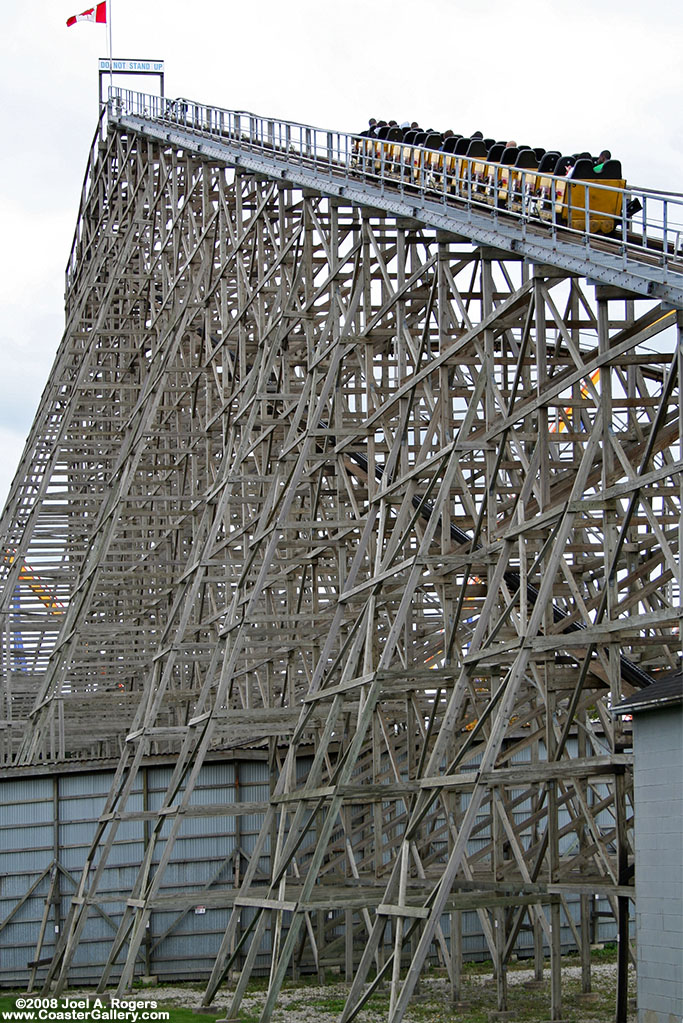 ---
©2019 Joel A. Rogers.