Silver Streak
All of the 395m models are considered the second-generation of Suspended Family Coasters because of their updated trains. Silver Streak has the old trains with over-the shoulder restraints. The newer 395m coasters, which feature lap-bars, are as follows:
2007 - Kvasten at Gröna Lund
2013 - Freedom Flyer at Fun Spot America
2014 - Family Coaster at Children's Grand Park in South Korea
2016 - Roller Coaster at Galaxy in Ukraine
2016 - Flight of the Pterosaur at Paultons Park in England
2017 - Little Dragon's Flight at Dragon Park in Vietnam
2018 - Insomnio at Kataplum in Mexico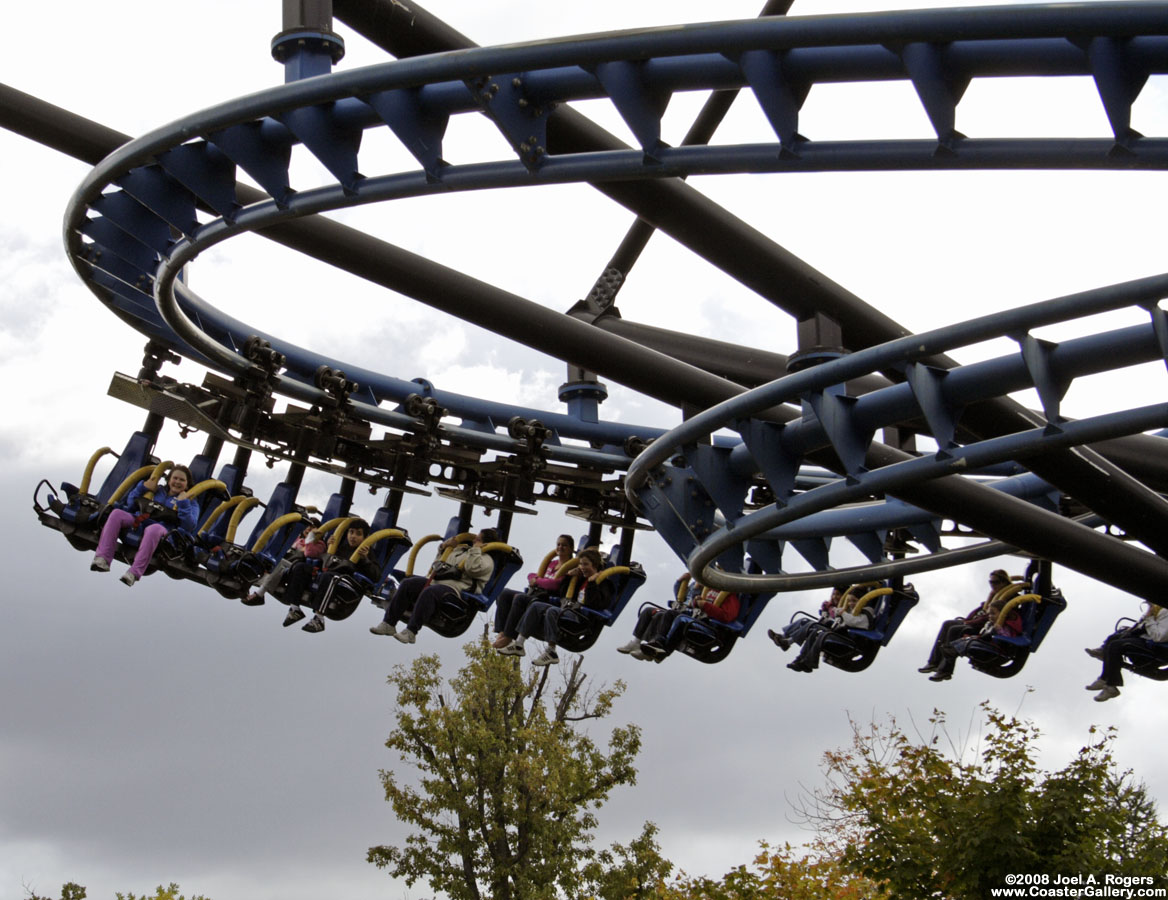 ---
©2019 Joel A. Rogers.