SkyRider
From its opening in 1985 to its closing in September 2014, SkyRider had nearly 23 million passengers! The ride was later relocated to Italy and opened as Freestyle at the Cavallino Matto amusement park in 2015.
This helix turn occurred after the vertical loop and marked the halfway point of the ride.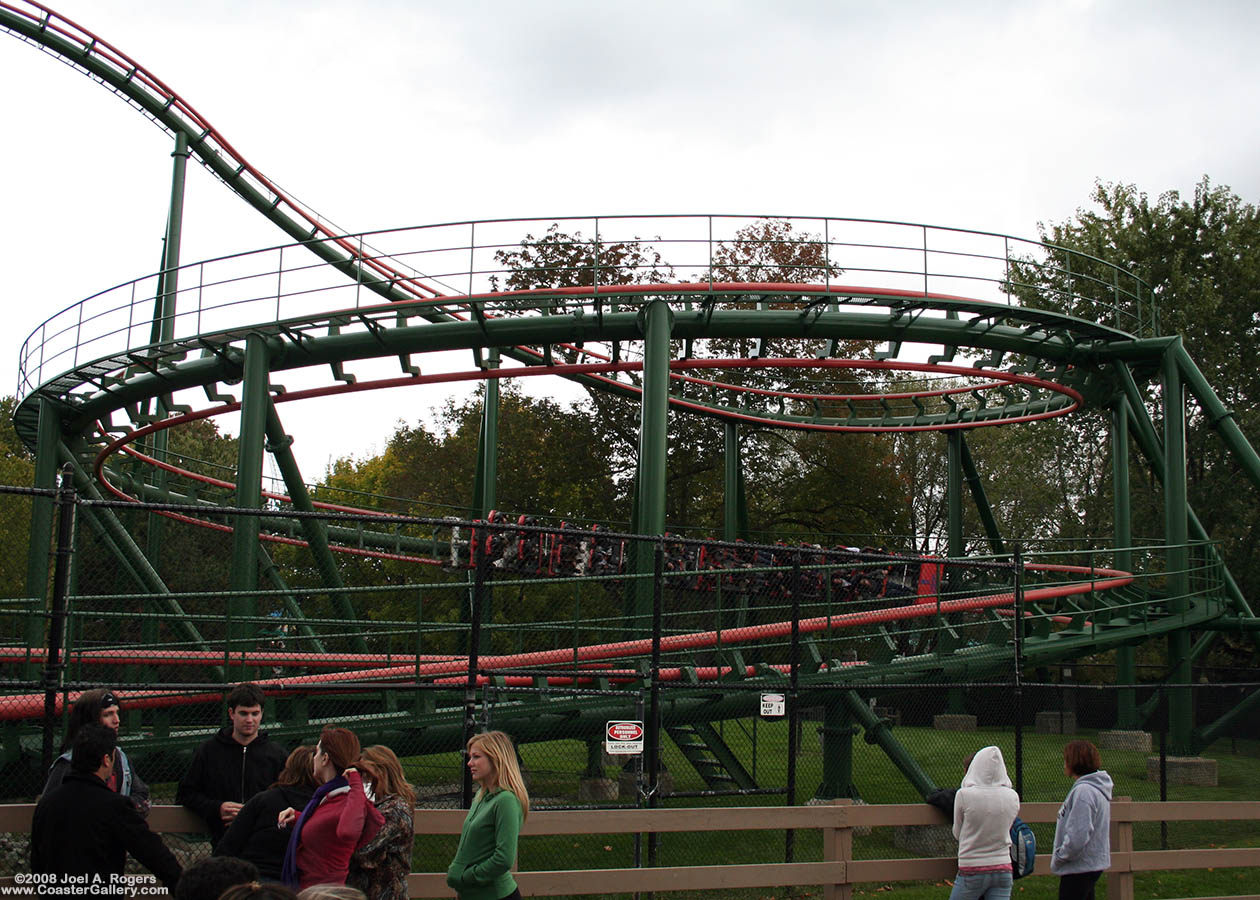 ---
©2019 Joel A. Rogers.