Ghoster Coaster
The Scooby-Doo animated series first appeared in 1969. It was created by Hanna-Barbera, which later became part of Warner Bros. Animation. The area where this coaster is located was originally called the Happyland of Hanna-Barbera. The part of the park featured cartoon characters such as The Flintstones, Yogi Bear, and Scooby-Doo. Over time, the Smurfs were added as some of the children's area was renamed KidsZville. In 2003, part of Canada's Wonderland was renamed Nickelodeon Central. After the Cedar Fair Entertainment Company acquired the park, all of the various kiddie areas were renamed Planet Snoopy in 2010.
From its debut in 1981 until 2009, this cute little coaster was called Scooby's Gasping Ghoster Coaster. The name was shortened to just Ghoster Coaster in 2010 when the area switched over to the Planet Snoopy theme.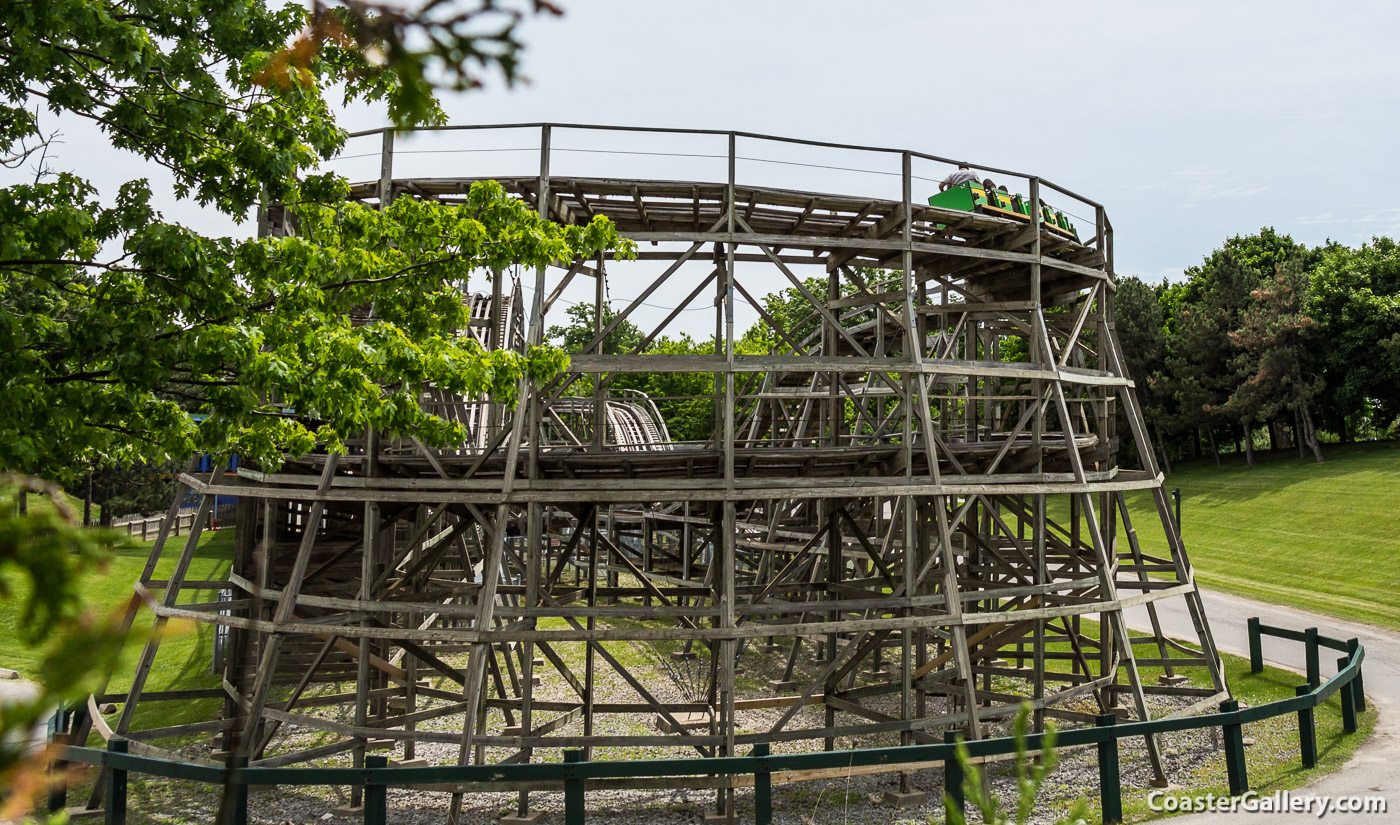 ---
©2019 Joel A. Rogers.