Vortex
This grassy field was home to SkyRider from 1985 to 2014. Yukon Striker opened in this area in 2019. It is a Dive Coaster built by Bolliger & Mabillard. It has four inversions and a vertical drop of 90°. Its first drop passes through a tunnel placed in this portion of the lake. The new coaster's track passes both above and below this turn of Vortex's track.
As I write this page in 2020, Canada's Wonderland is currently closed due to the COVID-19 pandemic. In fact, nearly every amusement park is either closed or is operating with limited hours and restrictions in order to prevent the spread of the virus. I hope things return to normal soon for many reasons, including the reopening of parks like this one. I look forward to returning to Canada's Wonderland so I can ride and photograph the new Yukon Striker.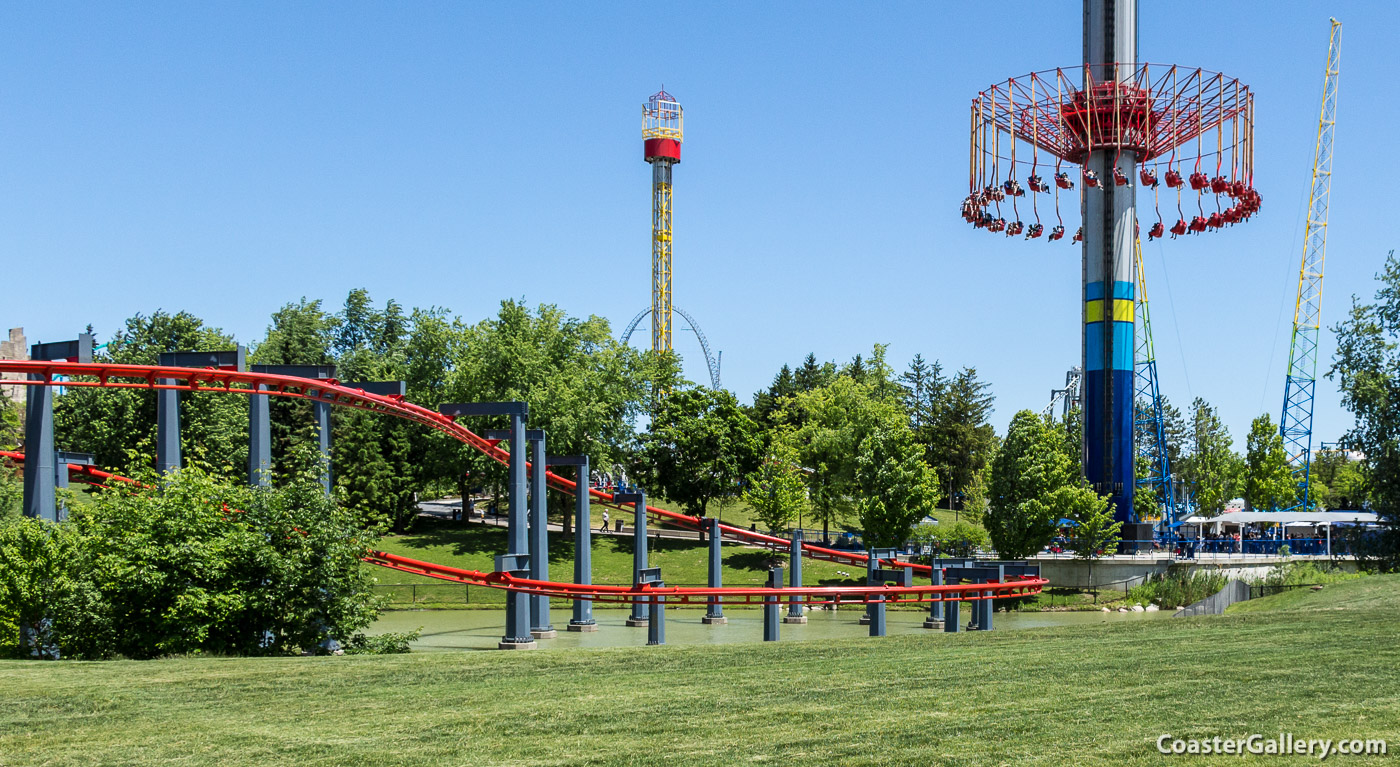 ---
©2020 Joel A. Rogers.