Vortex
Here is the history of the ten suspended roller coasters built by Arrow Dynamics.
Bat (1981-1983) at Kings Island -- This was the prototype suspended coaster and it was plagued with mechanical problems. It was torn down in early 1985.
Big Bad Wolf (1984-2009) at Busch Gardens Williamsburg
XLR-8 (1984-2005) at Six Flags AstroWorld
Iron Dragon (1987-present) at Cedar Point
Ninja (1988-present) at Six Flags Magic Mountain
Vampire (1990-present) at Chessington World of Adventures in England. It received some new track and new floorless Vekoma trains in 2002.
Vortex (1991-present) is seen here
Hayabusa (1992-2005) at Tokyo SummerLand in Japan
Eagle Fortress (1992-2009) at Everland in South Korea. It was eventually demolished in 2015.
Bat (1993-present) at Kings Island. Ride was formerly Top Gun and Flight Deck. It is the second suspended coaster named Bat at this park!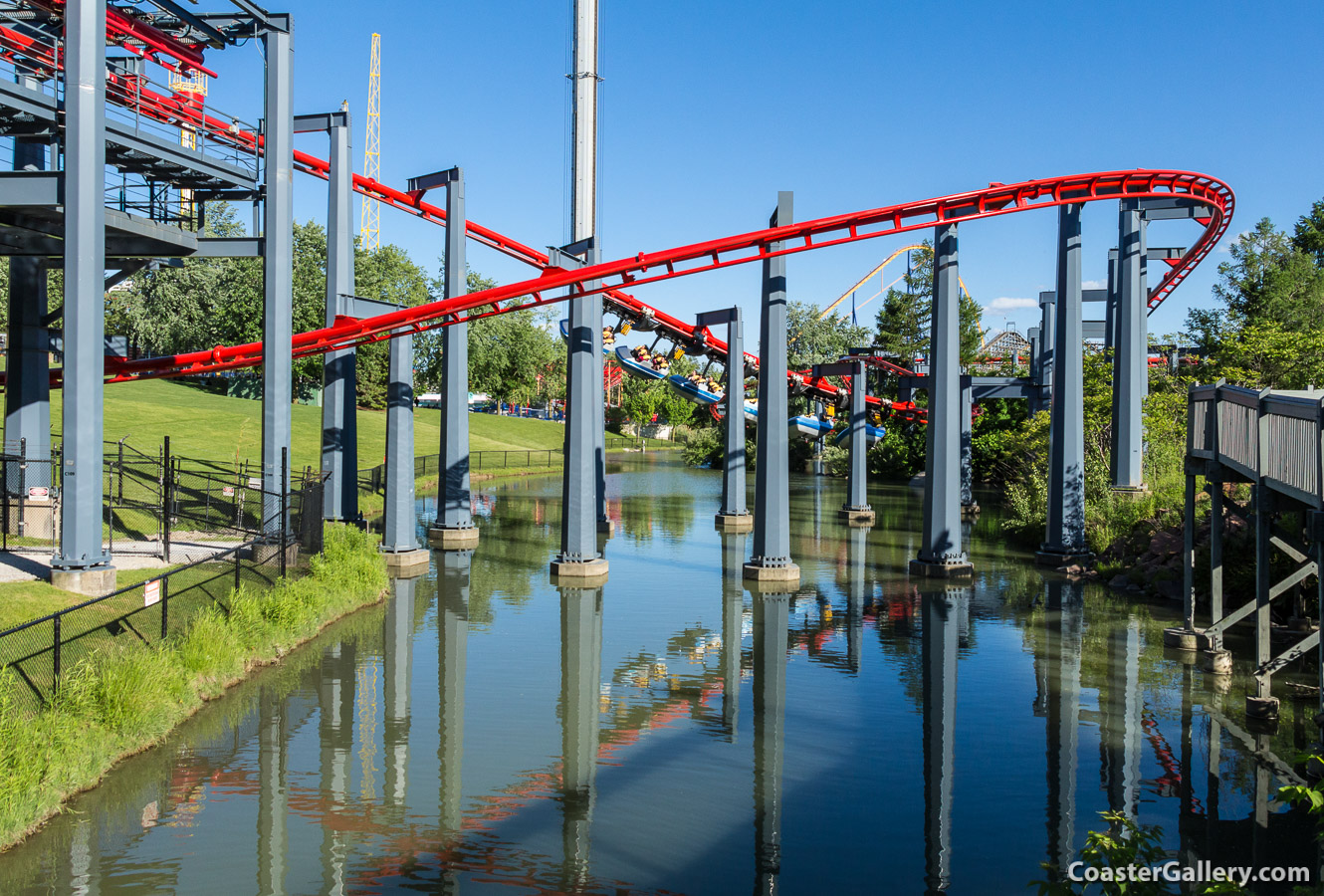 ---
©2020 Joel A. Rogers.