Silver Comet
This ride is based on the Crystal Beach Comet. Silver Comet has a similar layout and a nearly identical station to the Comet.
Crystal Beach Amusement Park was located at Crystal Beach, Ontario, Canada. It was home to the Cyclone, one of the world's most infamous roller coasters. That ride, which operated from 1926 to 1946, was designed by Harry Traver and is considered to be one of the wildest, most twisted, and strongest coasters ever built. A nurse and first aid station were permanently stationed at Cyclone's unloading platform, and legend has it that the nurse kept smelling salts in order to revive patrons after their ride. Besides being tough on riders, the coaster was also hard on the track and the structure, and it was often closed for repairs. The Cyclone was shut down in 1946, and over half of its steel structure was used to make the Comet which opened two years later. That modified ride, which was created by Philadelphia Toboggan Company's Herbert P. Schmeck (1890-1956) and John C. Allen (1907-1979), thrilled riders from 1948 until Crystal Beach permanently closed its gates in 1989. The ride was purchased at auction by Charles R. Wood (1914-2004). It was disassembled and sat in storage for a few years. In 1994, it opened as Comet at The Great Escape amusement park in New York.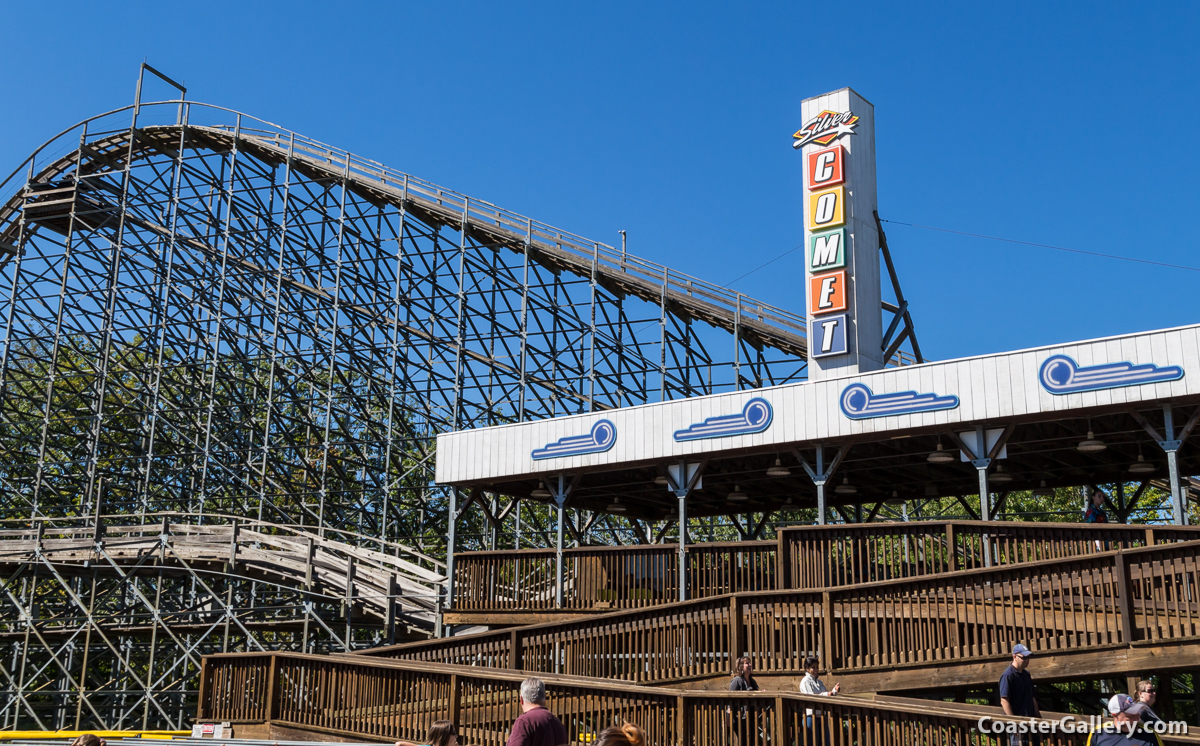 ---
©2015 Joel A. Rogers.