Raptor
The old Mill Race log flume operated here from 1963 to 1993. It was the second flume ride built by Arrow Dynamics. It was demolished to make room for Raptor. The Midway Carousel, which was built by Daniel Muller Carousels in 1912 and moved to this portion of Cedar Point in 1946, was repositioned to the park's entrance after the 1993 season. The Calypso spinning ride, built by Mack Rides in 1970, operated in this area from 1970 until it was relocated to make room for the new coaster. That ride is now called Tiki Twirl and sits next to Wicked Twister on the east coast of the CP Peninsula.
Blue Streak, the Cedar Point Marina, and Sandusky Bay are in the background.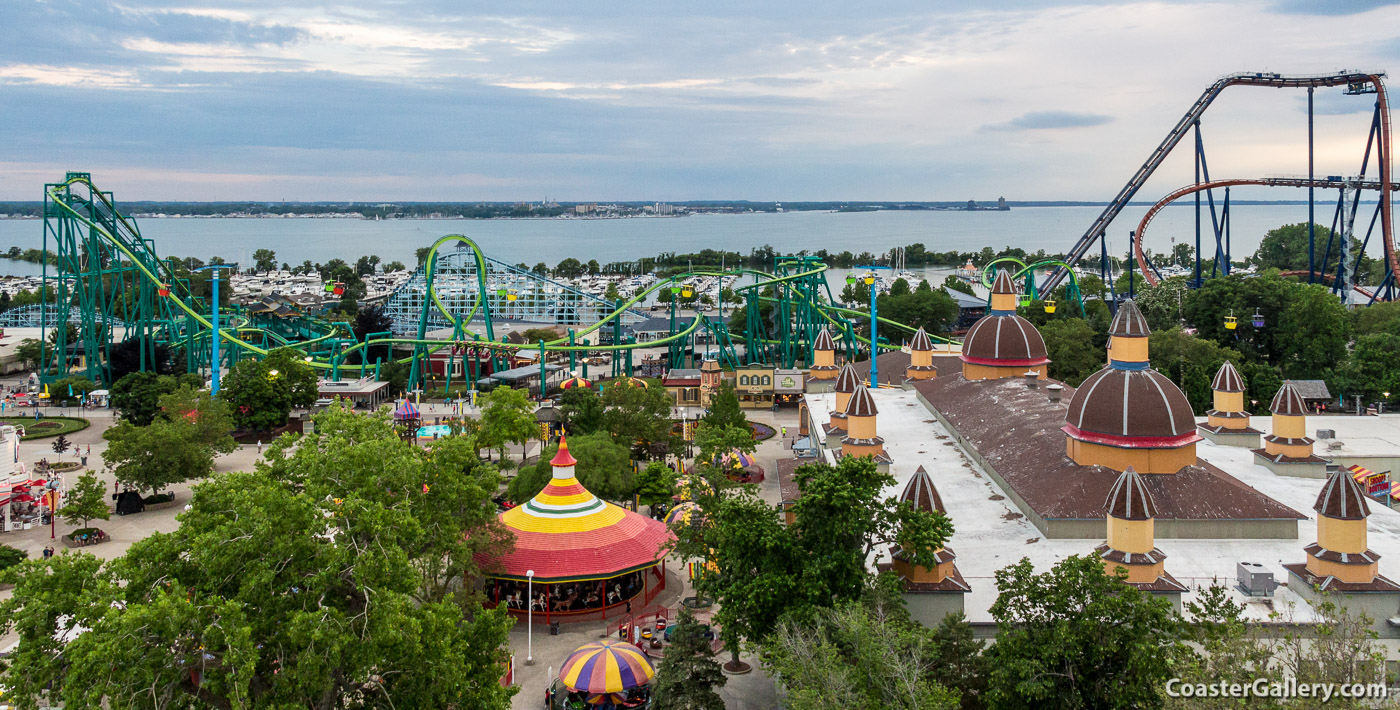 ---
©2017 by Joel A. Rogers.