Sparetime Express
From 1996 to 2007, this coaster operated as Python Pit at a Jeepers Family Entertainment Center in Rockville, Maryland. During that time, it operated with five cars in its train. The lead car had a large snake mounted on it, and the last car had the snake's tail. Here is what the snake looked like thanks to a picture of an identical Python Pit Roller Coaster.
The coaster opened here as Sparetime Express in 2015. When it started operating in Canada, it had just four cars, and the snake-shaped cars had been replaced by new fiberglass bodies that resemble wooden boxes. I do not know where the coaster was between 2007 and 2015, but since these coasters are so portable, there is a very good chance that it traveled to a variety of locations.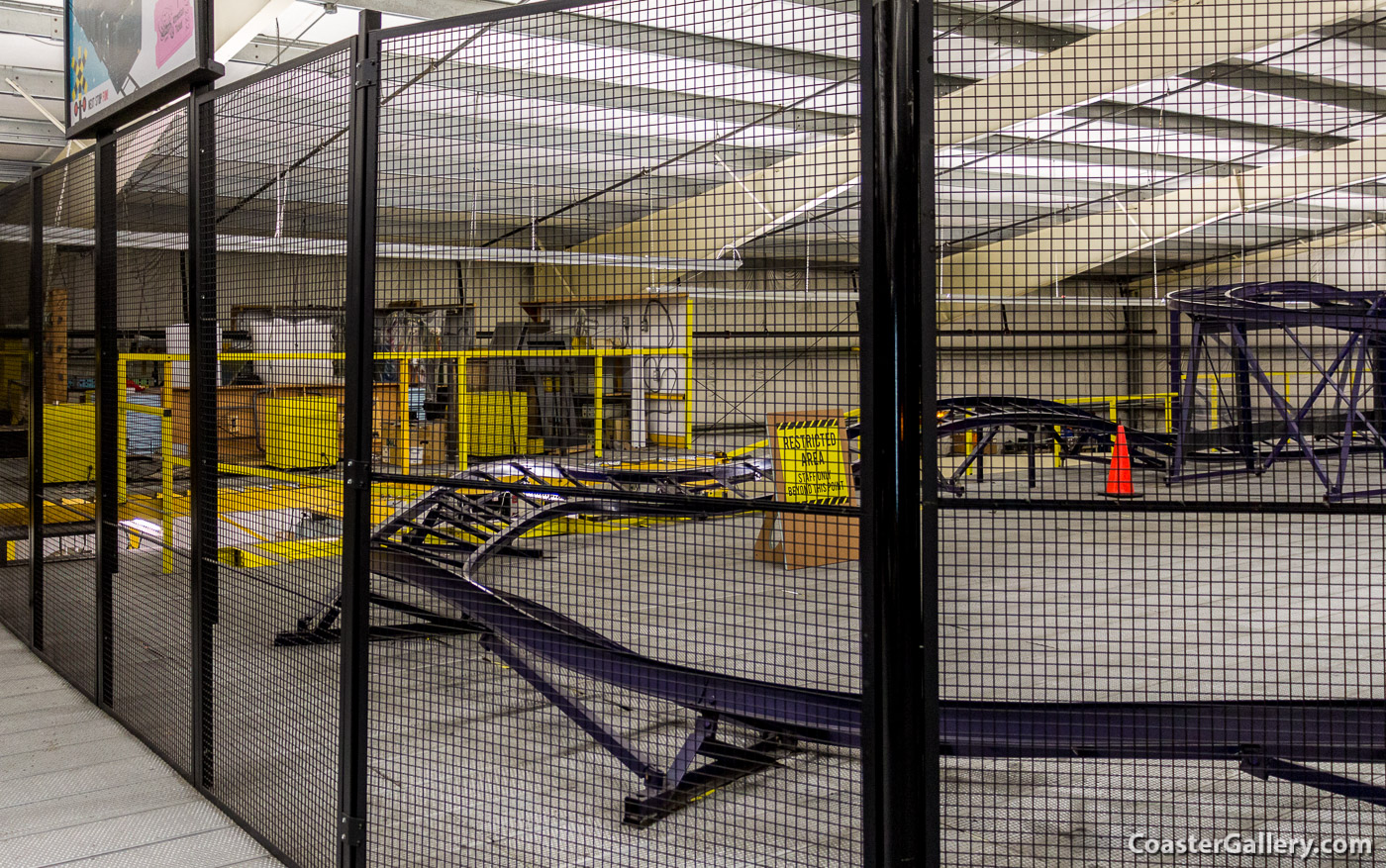 ---
©2019 Joel A. Rogers.