Butterfly
Butterfly is a very uncommon coaster because it does not require a ride operator to start it. While this gentleman from Skyline was helping out around the coaster when I rode it, this is not the usual way the ride operates. Normally, Butterfly is a "self-operated" ride. Riders lower their own lapbars then press a button on the single car when they are ready to start the ride. Additionally, someone outside the ride, like a person waiting in line, is needed to close the metal bars that make up the gate in this doorway. After the gate is closed, someone waiting outside the ride must press the single green button located next to the entrance. At the conclusion of the ride, the lapbars and entrance gate are automatically unlocked.
The ride manufacturer's website lists operating instructions for its "Butterfly" model as:
Self-operated by user
Supervisory staff only required within eye and earshot (possibly CCTV monitoring)
Can be operated in winter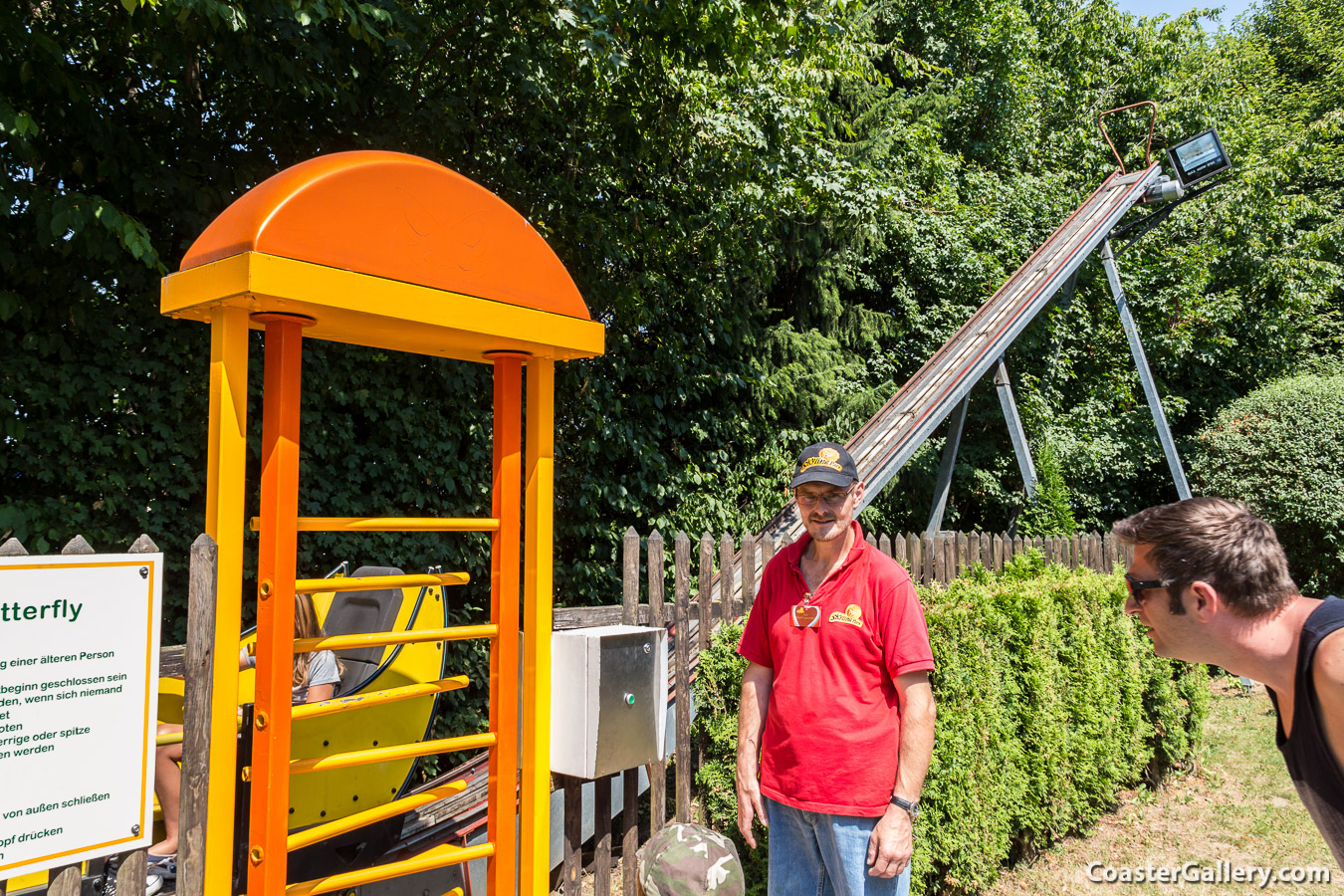 ---
©2019 Joel A. Rogers.