Nostalgische Achterbahn
Nostalgische Achterbahn was built in 1967 by Anton Schwarzkopf. It is a "Wildcat 65m" model. It is 580 metres (1,900 feet) long and 25 metres (82 feet) tall, so the 65m refers to the width of the ride's base. The ride has dimensions of 65 by 22 metres (215 by 72 feet).
Schwarzkopf built approximately 30 Wildcat coasters and offered them in 45m, 54m, and 65m versions. Less than a third of them are still in operation. Here are the 65m versions that I have photographed: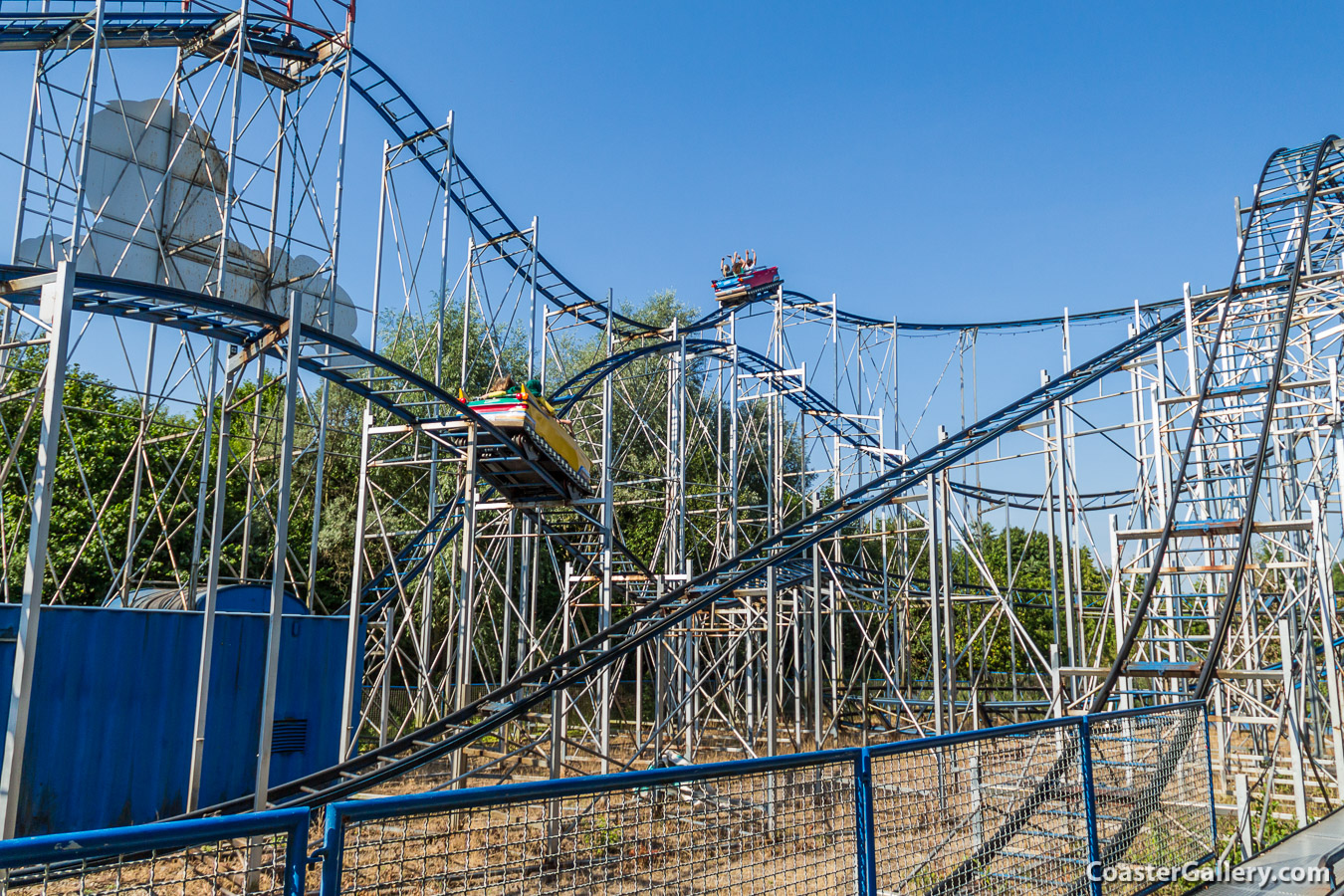 ---
©2019 Joel A. Rogers.