Lightning Run
I got a sneak preview of Kentucky Kingdom before it reopened to the public on May 24, 2014. I was impressed that there were so many new rides! Not only did they have a new roller coaster, I counted a half dozen other new rides and a bunch of additions to the water park. They are even adding shows and a new 5D theater.
In the foreground is the new Professor John's Flying Machines ride.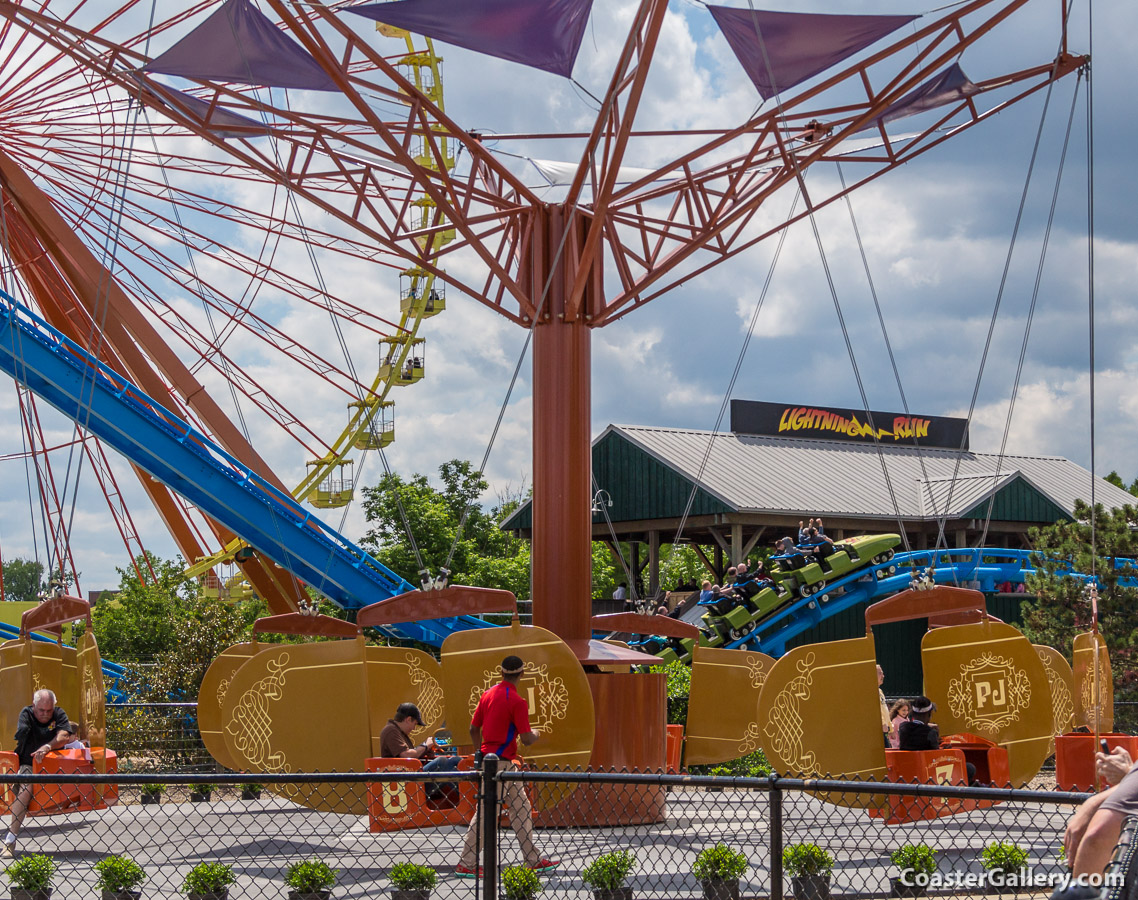 ---
©2018 Joel A. Rogers.