Chang
This $12,000,000 B&M stand-up roller coaster opened in 1997. It was removed from the park at the end of the 2009 season and opened in 2012 as Green Lantern at Six Flags Great Adventure.
Chang means "long" in Mandarin Chinese. Its lift hill was 155 feet above the ground and its track was 4,155 feet long.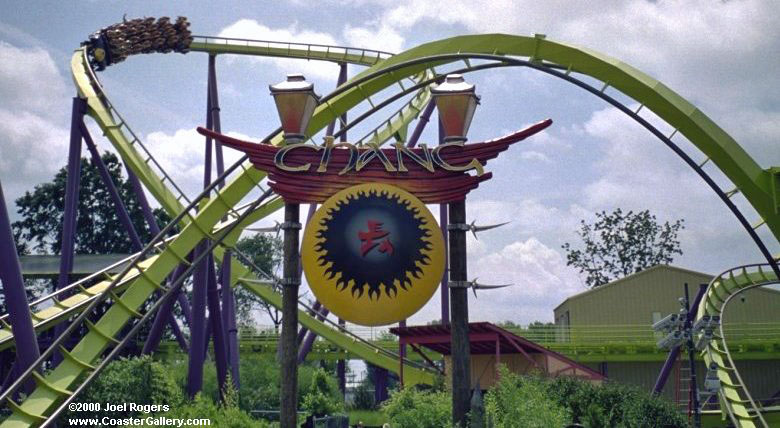 ---
©2018 by Joel A. Rogers.