Storm Chaser
Here is the sign that was mounted after the coaster's name had changed to Twisted Twins. It still had the tag line "Face Your Fears Head On!" that was on the the Twisted Sisters sign. The coaster operated with the Twisted Twins name from 2001 to 2007.
Although the other train is not present in this shot, this spot was one of four places when two trains passed each other.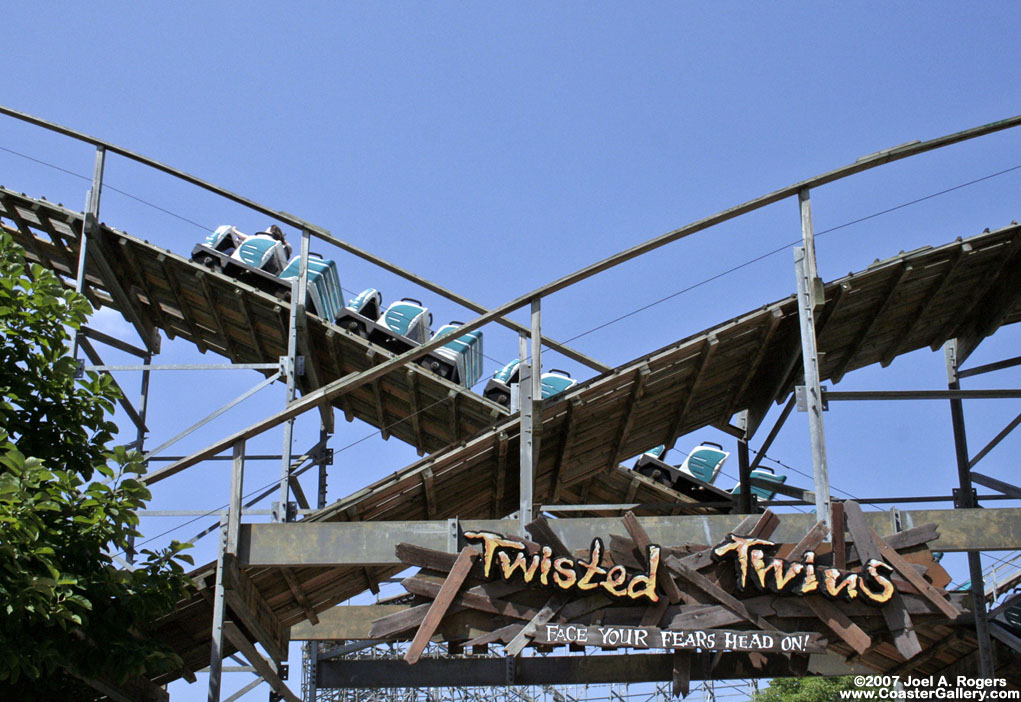 ---
©2018 Joel A. Rogers.