Storm Chaser
As part of the Twisted Sisters theme, one track was named Lola and the other Stella. Each side of the track was 3,000 feet long and 80 feet tall. This section of undulating track led from one station to one of the lift hills. The sides of the track weren't labeled at the time, so I can't honestly say if this is the Stella or the Lola side.
The ride was turned into a steel coaster in 2015. The new ride shares some of the same layout and structure, but it almost seems like a completely new coaster. The current steel version has one out-and-back track and is 100 feet tall and 2,744 feet long. In order to save money, some of the original support structure was used. The new "IBox" steel track system allows the new version to go upside-down! It also creates a tremendous amount of air-time for the riders on many of its hills.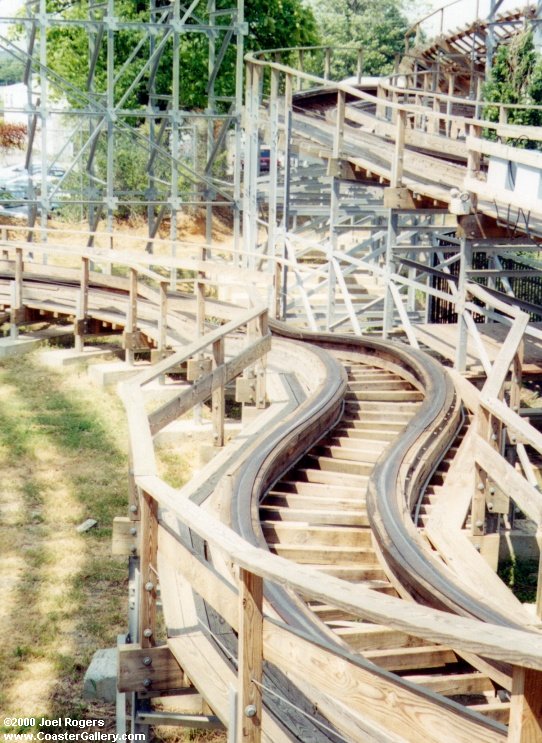 ---
©2018 Joel A. Rogers.