T3
T2 was the first Vekoma Suspended Looping Coaster (SLC) in America. Condor at Walibi Holland in the Netherlands, was the first SLC prototype and opened just one year before T2. Both rides are called 662m models because of their length of 662 meters or 2,172 feet.
The most common SLC is the 689m model, with over two dozen versions constructed so far. Those rides are almost identical to this coaster with only a few little tweaks in the transitions between elements. There have also been nine SLCs built with an extra helix turn right before the final brake run. These models are referred to as Extended SLCs. All told, nearly 40 SLCs have been built to date.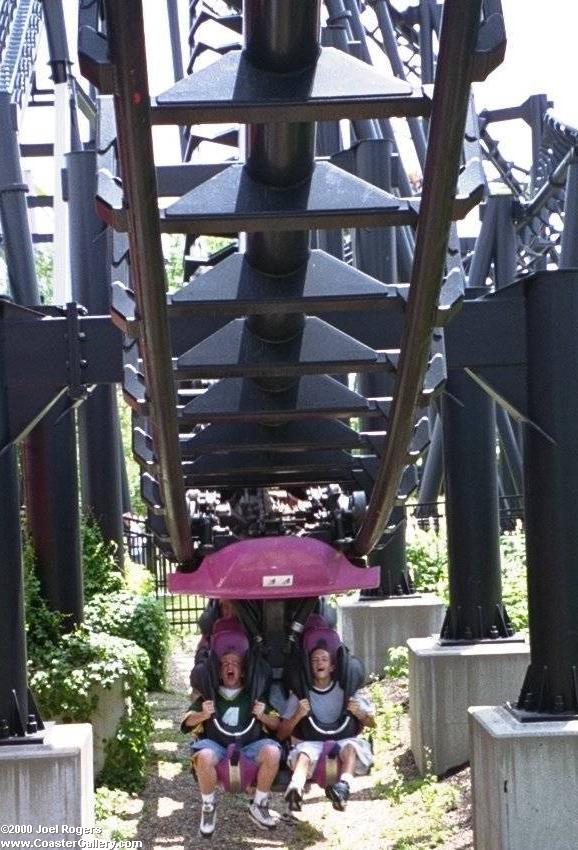 ---
©2018 Joel A. Rogers.