Spinball Whizzer
Alton Towers covers over 500 acres, so it is one of the largest amusement parks in the world. It is very spacious with wide expanses between many of its rides. Throughout the park, there are trees, lakes, and streams, but the Alton Towers Gardens in the middle of the park are phenomenal. Work on the Gardens started over 200 years ago. While the area was neglected in the first half of the 20th century, recent work has restored some of its former glory. There are trees, shrubs, azaleas, rhododendrons, and more in the Garden, and the natural beauty is further enhanced by pools, streams, fountains, statues, and numerous greenhouses, conservatories, and even a bandstand from 1890. The Choragic Monument contains a bust of Charles Talbot, the 15th Earl of Shrewsbury, and it notes that "He Made The Desert Smile" for having created these gardens in the early 1800s.
This picture shows a little bit of a coaster, but it doesn't show the Alton Towers Gardens themselves because the amusement park is totally hidden when visiting the Gardens. Between the hilly terrain and the dense growths of trees, it was impossible to see or hear the amusement park when I was in the Gardens. It took a long walk to just get in and out of the Alton Towers Gardens, but it was totally worth the time and effort. I have never experienced such a beautiful and historic oasis in an amusement park, and its seclusion just accentuated the unique experience.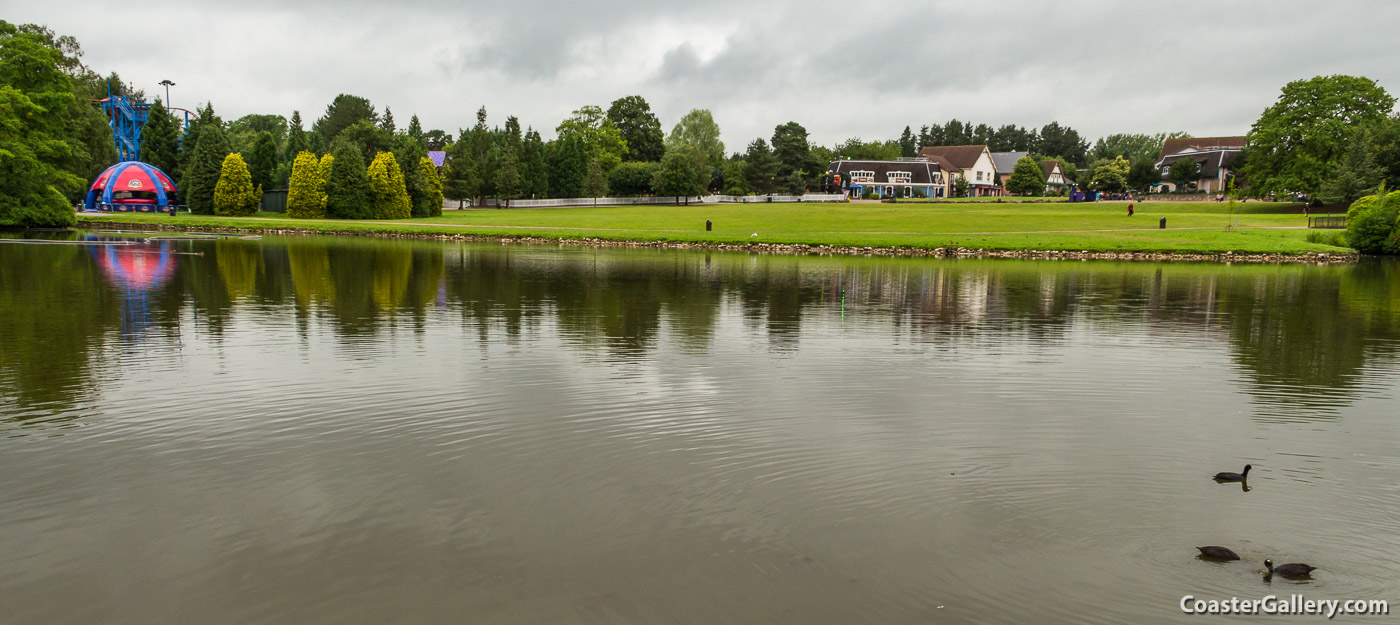 ---
©2019 Joel A. Rogers.