Thirteen
Thirteen is often listed as TH13TEEN.
I love when parks offer Single Rider Lines! This ride is one of several at the park that offer this feature. This is beneficial for several reasons. It helps ride capacity by ensuring that every seat is filled. And, if you are willing to ride alone, the single rider line is usually much faster than the regular line. There are times when my travel schedule forces me to visit an amusement park by myself and I use these lines, but even when visiting with friends or family, I often utilize the single rider lines. Many times, I have found myself assigned the same train as my traveling companion, so I didn't even have to wait for my friends at the end of the ride. And besides, it's not like I am going to hold a meaningful conversation with my friend on the ride. If I can save myself a long wait through the regular line, I will sit next to a stranger for the two or three minutes while on the coaster.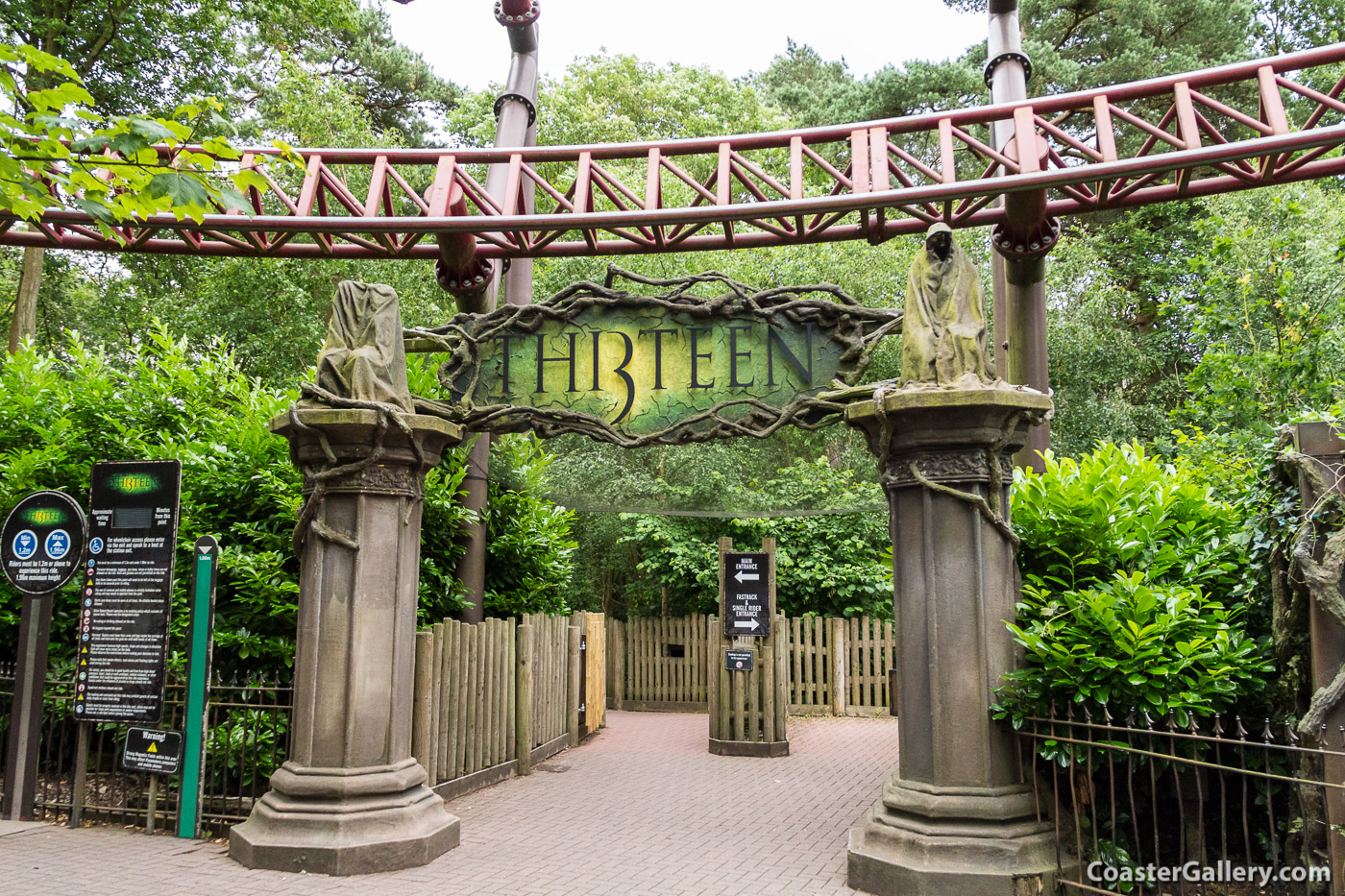 ---
©2019 Joel A. Rogers.