Galactica
What do you think is better... being able to look around while on a coaster, or riding while having a phone blocking your vision? I loved riding Air without a headset, and I am not sure that VR is going to make it much better. But since the VR was added after my visit to Alton Towers, I can't say for sure which is the more exciting way to ride. If you ever get the chance to ride this flying coaster while wearing the VR headset, please let me know how you like it!
The VR fad didn't last very long, and many coaster's VR systems were removed after just a few seasons. The VR goggles on Galactica only were in operation for about three years, and the coaster returned to its normal operation in 2019.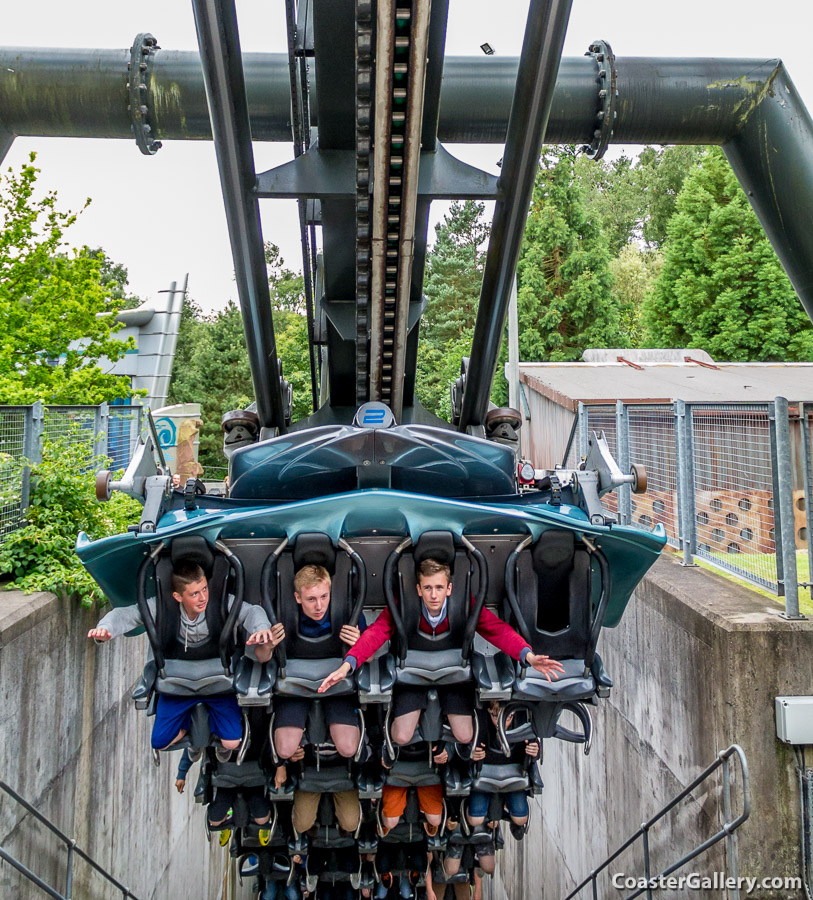 ---
©2019 Joel A. Rogers.