Corkscrew
John Broome, Managing Director of Alton Towers in the late 1970s, decided to make a change in the type of attractions at Alton Towers and ordered this roller coaster. It cost £1.25 million and took 68 cargo containers to ship to England. This sign shows Vekoma's address in Vlodrop, Netherlands. Here are the statistics listed on the Corkscrew sign:
Lift Height: 23 metres
Track Length: 750 metres
Lift Power: 75 kilowatts
Base: 95x50 metres
Velocity: 70 kilometres per hour
Capacity (2 trains): 1200 passengers per hour
Shipping Weight: 350 metric tons
Load: 3.1 G's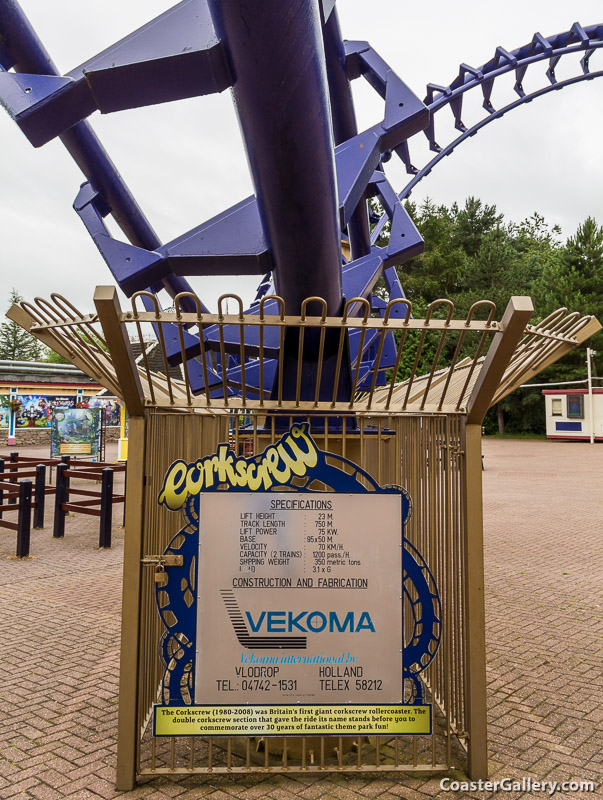 ---
©2019 Joel A. Rogers.