Dragon Wagon
Fun Stop was pretty deserted when I visited. This may explain why they removed all of the non-driving rides in 2016 and 2017.
I can understand why many of these small family entertainment centers in this part of Tennessee are not successful. Dollywood, one of my favorite amusement parks, is less than a 15 minute drive from Fun Stop. With nine coasters, shows, beautiful landscaping, and dozens of rides, Dollywood is far superior to this old, portable kiddie coaster.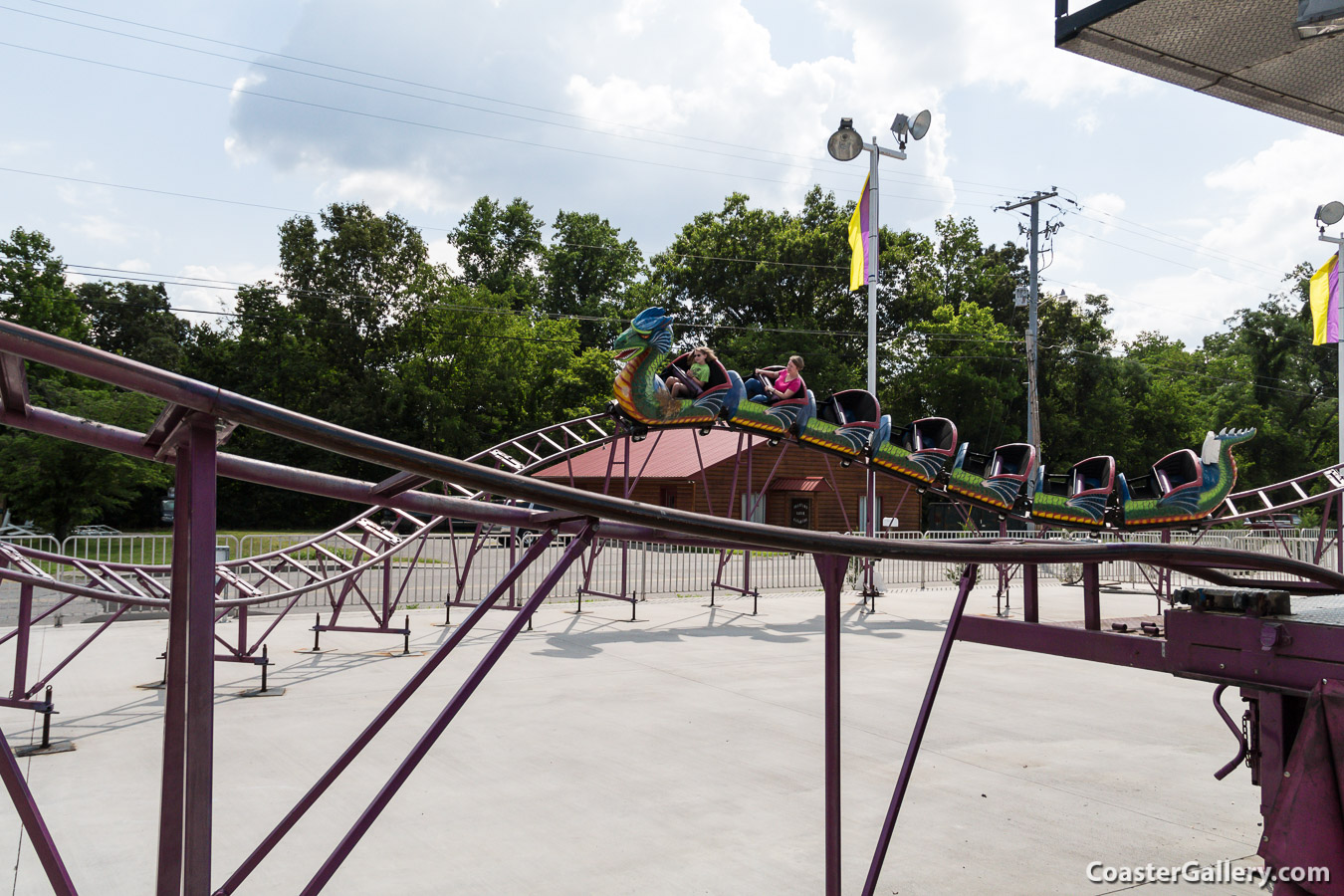 ---
©2019 Joel A. Rogers.