Dragon Wagon
Dragon Wagon was built by Wisdom Rides. Founded by Jerry Wisdom in 1969, the company is based in the small town of Merino, Colorado, or about a two-hour drive to the northeast of Denver. Jerry Wisdom designed most of his rides to be portable and mounted many of them on trailers. They were predominantly marketed to traveling shows and fairs. Wisdom makes a variety of portable coasters. Their most successful models have been marketed under the names Orient Express, Dragon Wagon, and Miner Mike. Under those three brand names, there have been many variations of layouts that have been offered over the years.
Let's take a look at the variety of different Dragon Wagons that have been produced in the last two decades. The coaster seen here is a Gravity model, but many other Dragon Wagon copies are Powered Dragon Wagons. Powered ones have electric motors mounted in the cars that pull the coaster around the entire length of the track. (For the record, because they don't coast, I don't consider the Powered rides roller coasters, so I do not document them in CoasterGallery.com.) The coaster in this picture is a mid-sized Dragon Wagon. Some versions, like Dragon Wagon at Old Town, are small and barley taller than I am. Others, like Flying Dragon Roller Coaster at the Mile High Flea Market, are much longer with a spiral lift and a spiral turn.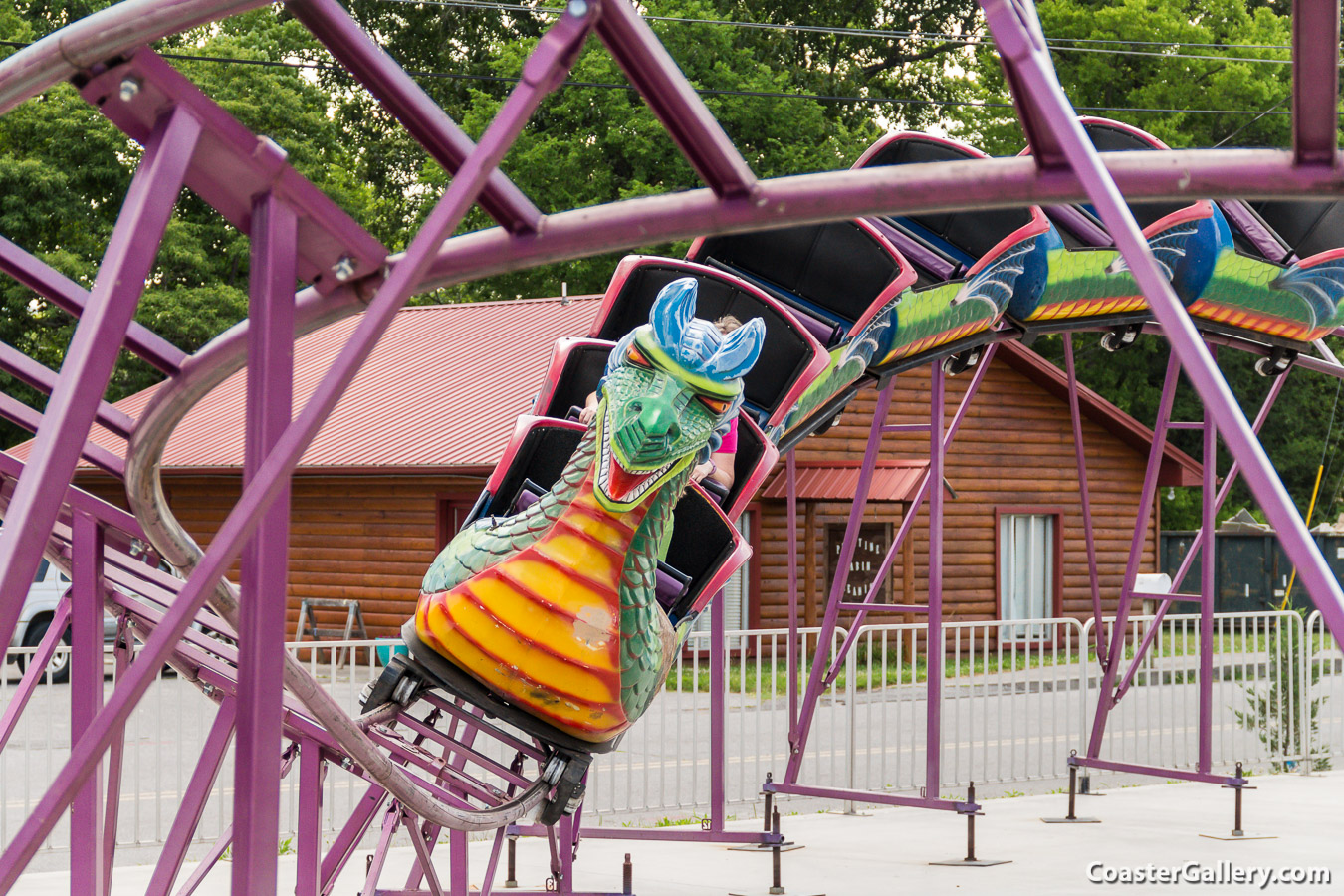 ---
©2019 Joel A. Rogers.