Switchback
I am so happy that ZDT's Amusement Park built this ride. It is always great to see such a small park make a major investment in a large roller coaster such as this one. Additionally, to take a gamble on a one-of-a-kind wood coaster is a very bold move!
The park owners have stated that they got the inspiration for this ride from the Switchback Railway coaster at Coney Island. Often called the Gravity Pleasure Switch Back Railway, this was Coney's first roller coaster when it opened in 1884. It was designed by LaMarcus Thompson and reached speeds of about six miles per hour. The coaster's operators literally had to push empty cars up to the top of the coaster, as there was no chain lift to hoist cars upward.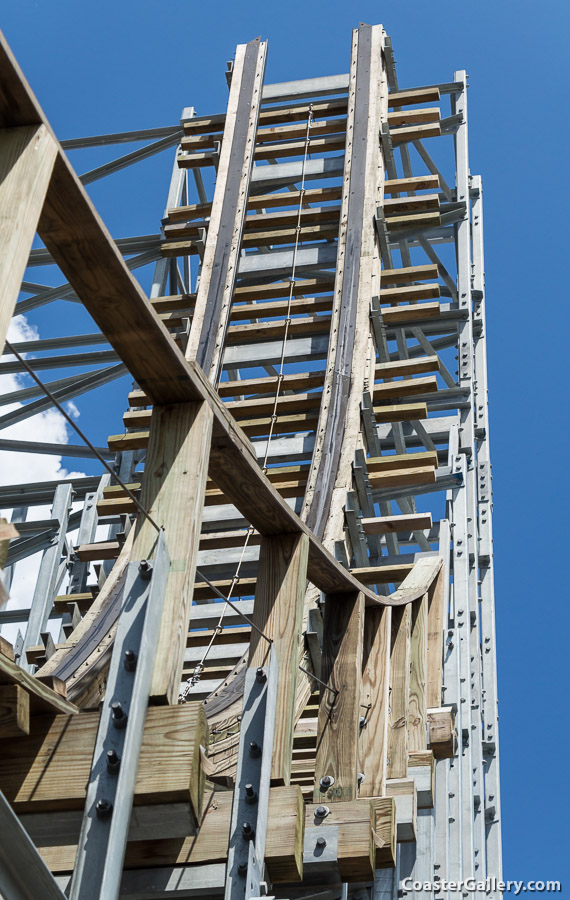 ---
©2018 Joel A. Rogers.