Sky Rangers
Sky Rangers opened in the Wisconsin Dells in 2018. The Tom Foolerys Adventure Park is part of the Kalahari Resort and Convention Center. The Kalahari chain also has locations in Sandusky, Ohio, the Pocono mountains of Pennsylvania, and Round Rock, Texas. The Wisconsin Dells resort opened in 2000 and has a 125,000 square-foot indoor water park and a 230,000 square-foot convention center. The indoor amusement park was added in 2008.
I really think the park's name needs an apostrophe and should be written Tom Foolery's Adventure Park, but I am listing it just as it is printed throughout the Kalahari resort.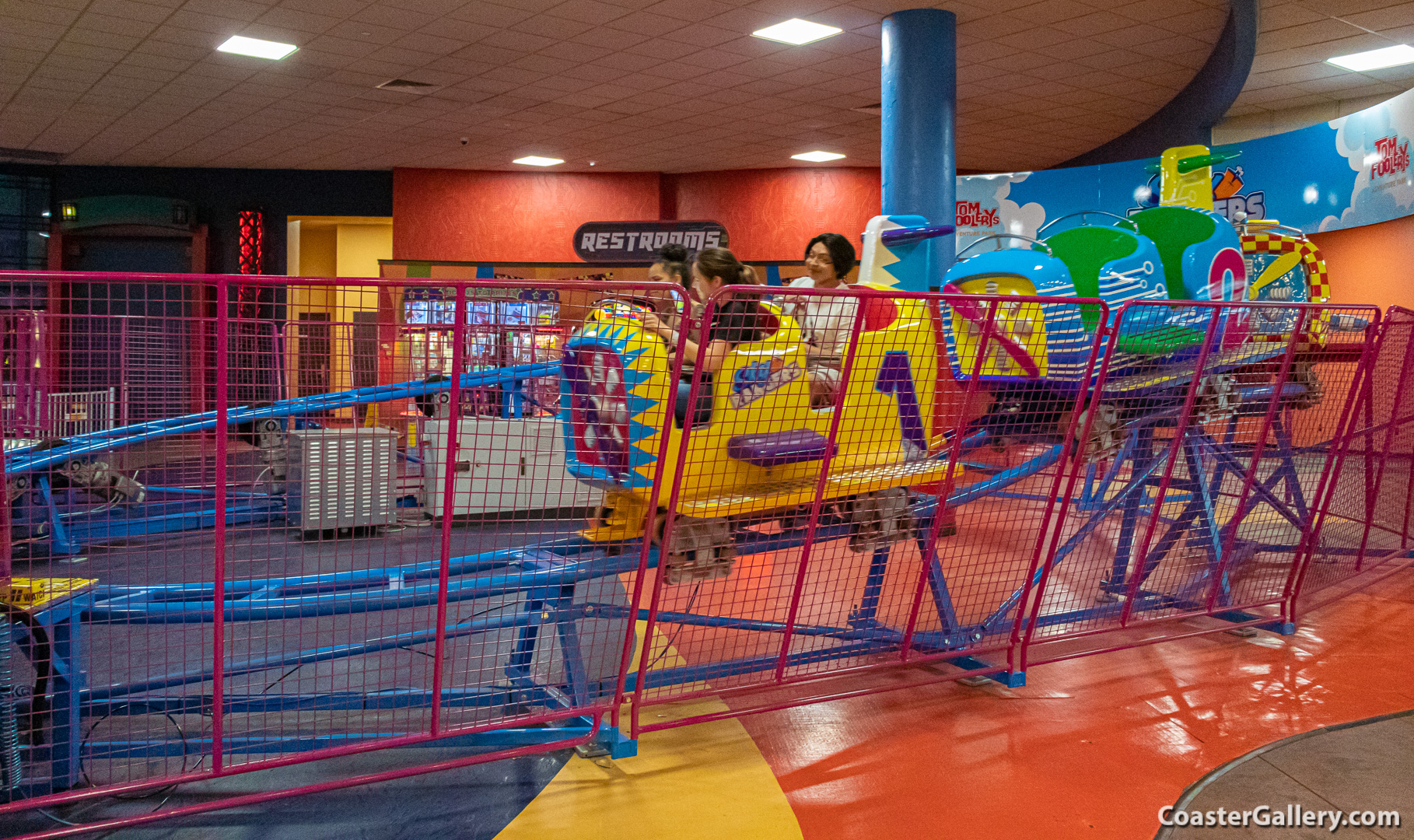 ---
©2020 Joel A. Rogers.