Sky Rangers
This kiddie coaster is so small, there isn't any straight track for the loading platform!
Each of the train's three cars (airplanes?) has the name printed on its right side. The lead car says "Tom Foolery" which I totally understand. "Elliot Markley" is emblazoned on the the side of the back car. I have no idea why. I have researched and can't find anyone with that name connected to the roller coaster industry, the Wisconsin Dells, or the Kalahari water park chain.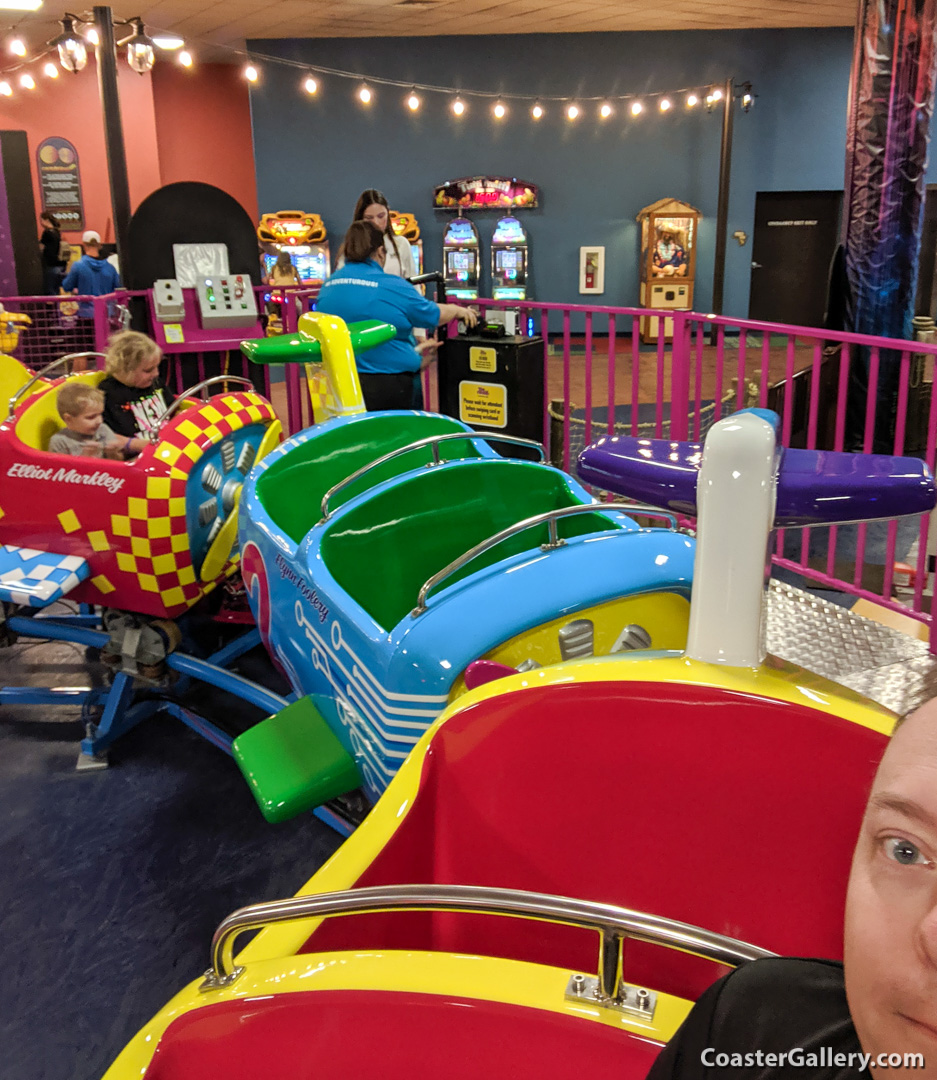 ---
©2020 Joel A. Rogers.