Slope Shooter
Slope Shooter is the third oldest roller coaster in Japan, and the newest "Side Friction" coaster still in operation. As of 2020, Slope Shooter is one of nine operating "Side Friction" coasters. Out of these rides, all require a brakeman to ride in each train except Slope Shooter and Rutschebanen at Bakken. Here is a list of the other eight "Side Friction" coasters:
(1912) Scenic Railway at Luna Park in Melbourne, Australia. Until Leap-The-Dips reopens, it is the world's oldest operating roller coaster.
(1914) Rutschebanen at Tivoli Gardens in Demark.
(1920) Scenic Railway at Dreamland in England.
(1928) Montaña Suiza at Parque de Atracciones Monte Igueldo in Spain.
(1932) Roller Coaster at Great Yarmouth Pleasure Beach in England. Built in 1929, relocated in 1932.
(1932) Rutschebanen at Bakken in Denmark. Original trains required a brakeman. In 2010, new trains and new brakes in the track eliminated the need for brakemen.
(1950) Hochschaubahn at Wiener Prater in Austria. It is a recreation of a scenic railway that was built in 1909 and was lost in World War II.
(1951) Vuoristorata at Linnanmäki in Finland.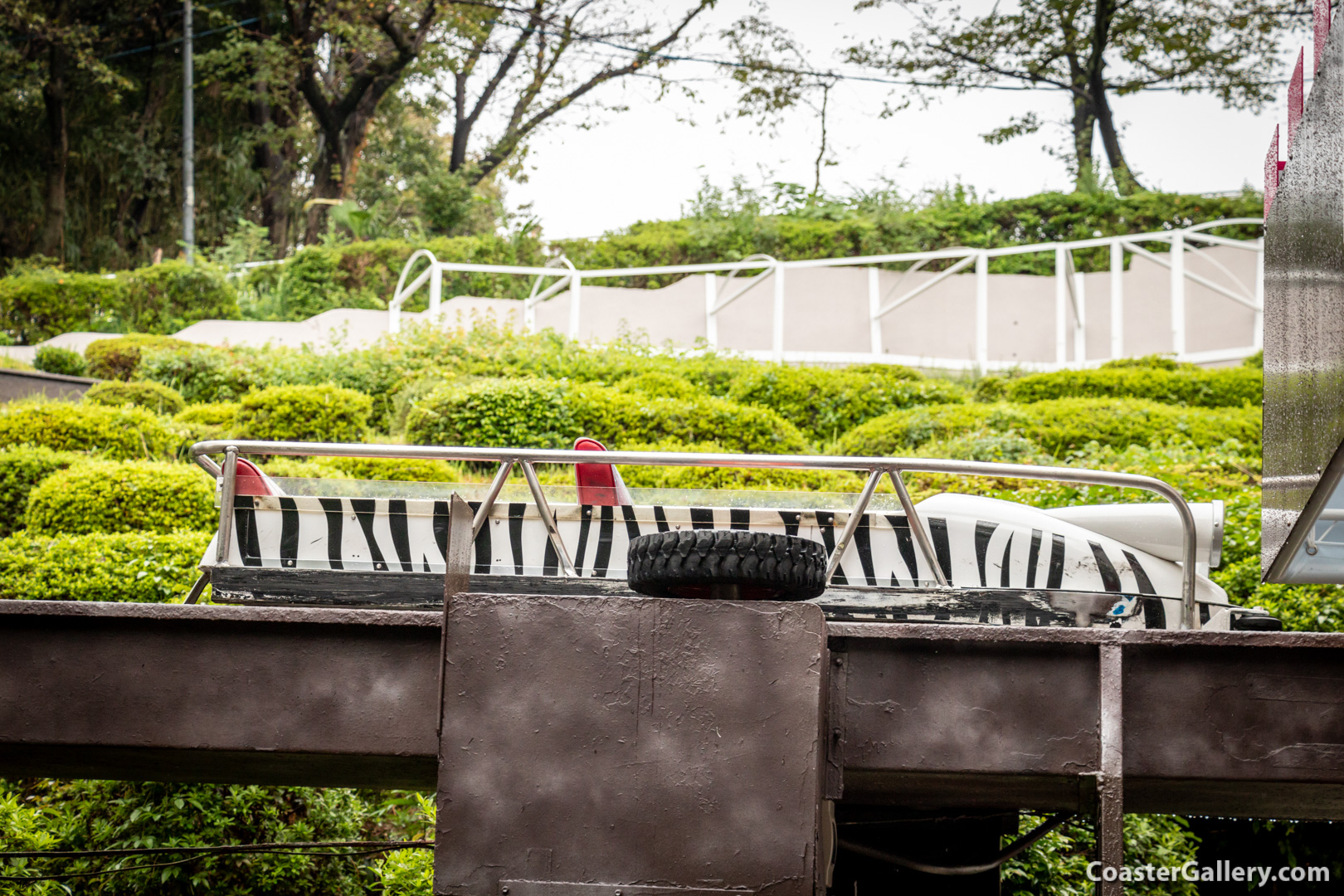 ---
©2020 Joel A. Rogers.