Jet Coaster
The small house with the winking clown face on it is ビックリハウス, or Bikkurihausu. This translates to Surprised House. The small ride, which is the smallest "Madhouse" ride I have ever been in, features a small row of swinging seats inside the building. The interior of the room looks normal, but it is actually mounted within a rotating drum. As the seats rock back and forth, the room vertically revolves around the swing. This optical illusion gives riders the illusion that they are flipping completely upside-down.
Here are some larger "Madhouse" rides at other parks: Hex - The Legend of the Towers at Alton Towers, Villa Volta at Efteling, Houdini's Great Escape at Six Flags Great Adventure, and Houdini's Great Escape at Six Flags New England.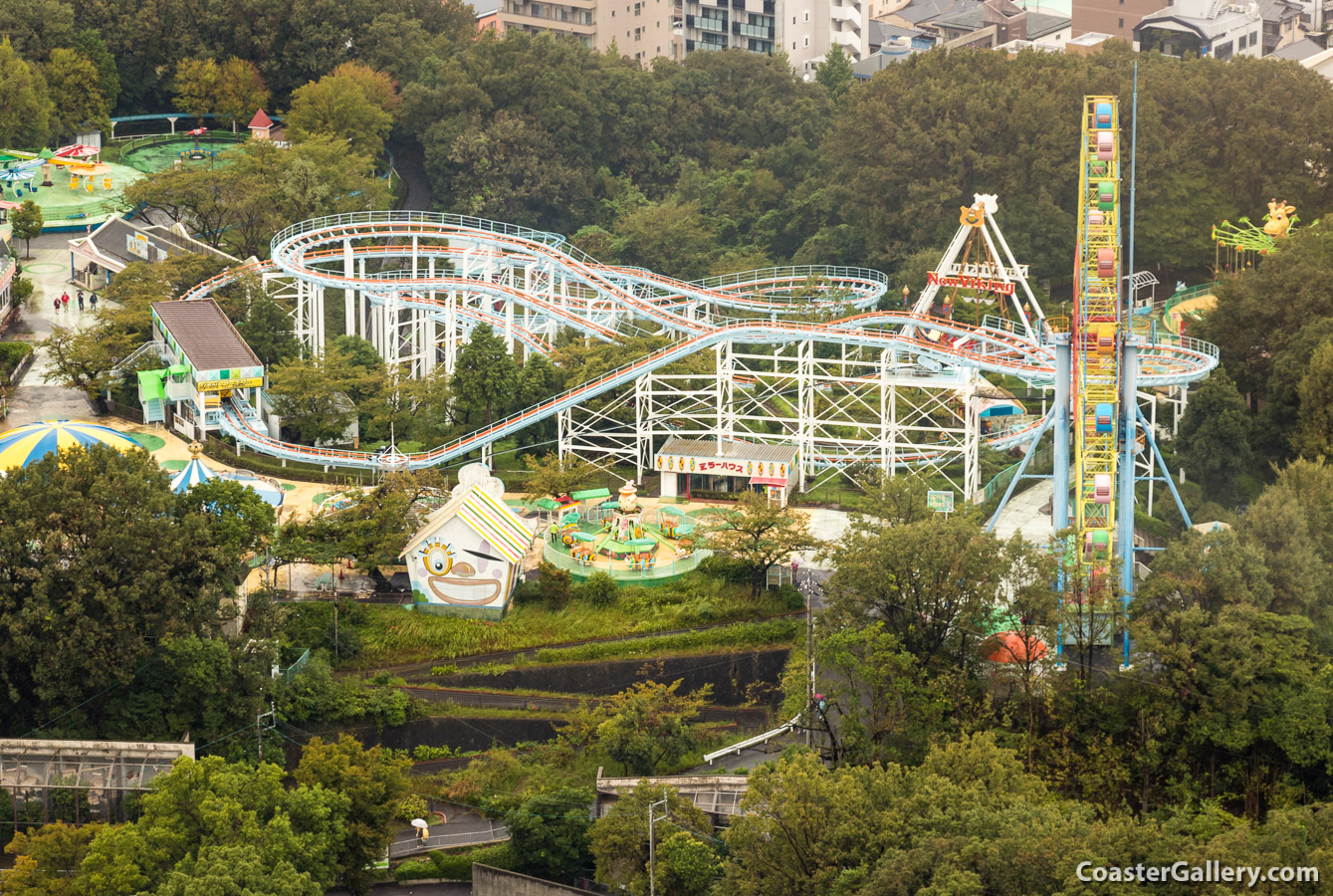 ---
©2020 Joel A. Rogers.