Jet Coaster
This is the view of Nagoya from the Higashiyama Sky Tower's observation level located 100 metres (328 feet) above the ground. Because the tower sits on an 80-metre (260-foot) hill, it is high enough to see a lot of Aichi Prefecture. Located just below the observation level, the "Lover's Sanctuary" is a place to sit in couples seats while being surrounded by a multitude of romantic hearts and flowers.
The small amusement park is visible in the middle of this picture, and several of the zoo's buildings and animal enclosures can be seen in the lower left corner of this image.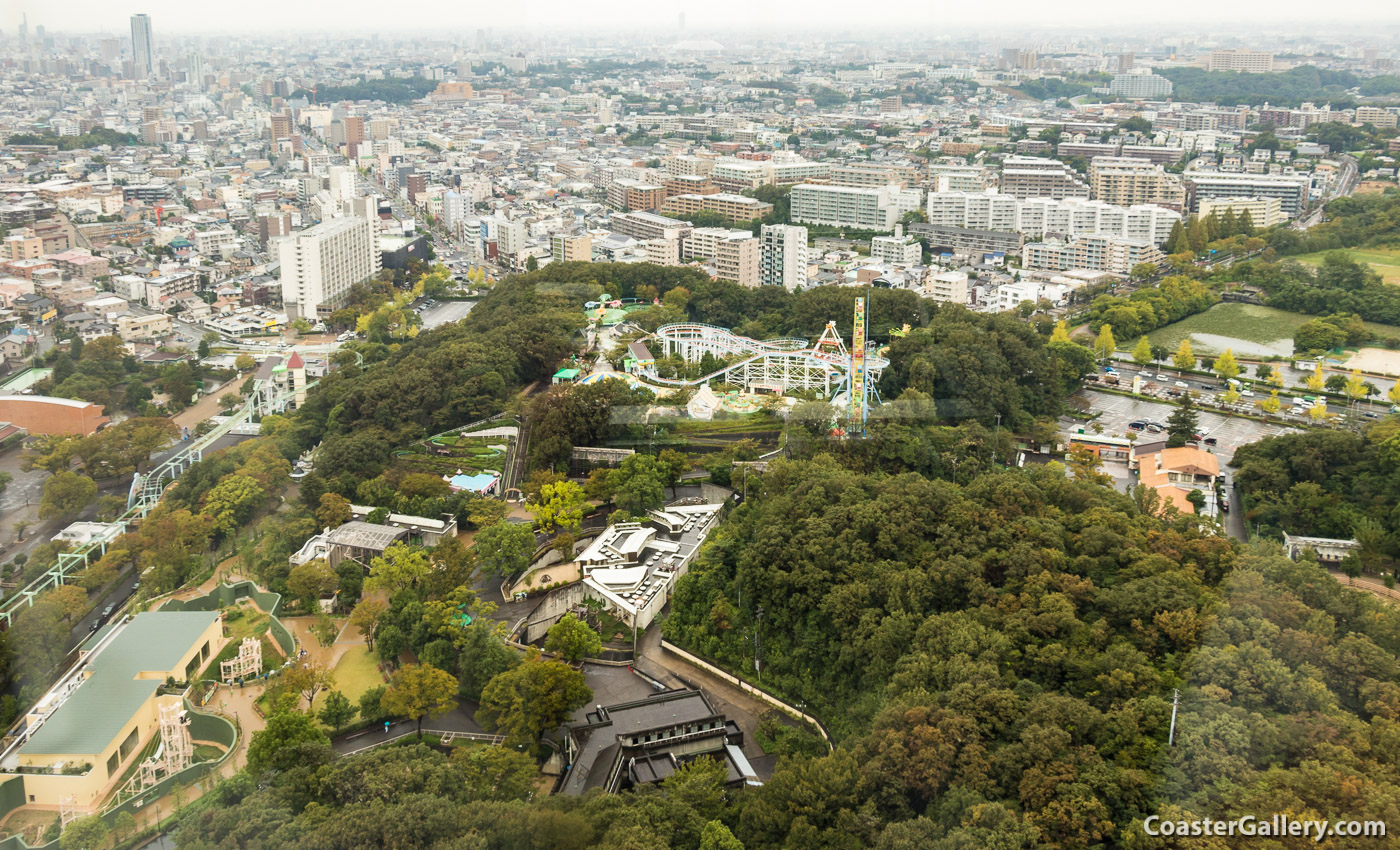 ---
©2020 Joel A. Rogers.