Surf Coaster Leviathan
This ride is one of about 60 roller coasters built by TOGO. The name is usually listed with all four letters capitalized, but it is occasionally written as Togo. The organization got its start as Toyo Gorakuki Company in 1935. The company was officially called Toyo Goraku Ki Kabushiki Kaisha, which translates to East Sea Amusement Machine Joint Stock Corporation Company. The first two names were shortened and combined when the company was renamed TOGO in 1949. The company built its first coaster in 1953. They have not built a coaster since going bankrupt in 2001, a bankruptcy mainly due to problems with the Windjammer Surf Racers racing coaster. A handful of employees are still working at Togo Service Co., Ltd., but that group focuses on inspections and maintenance.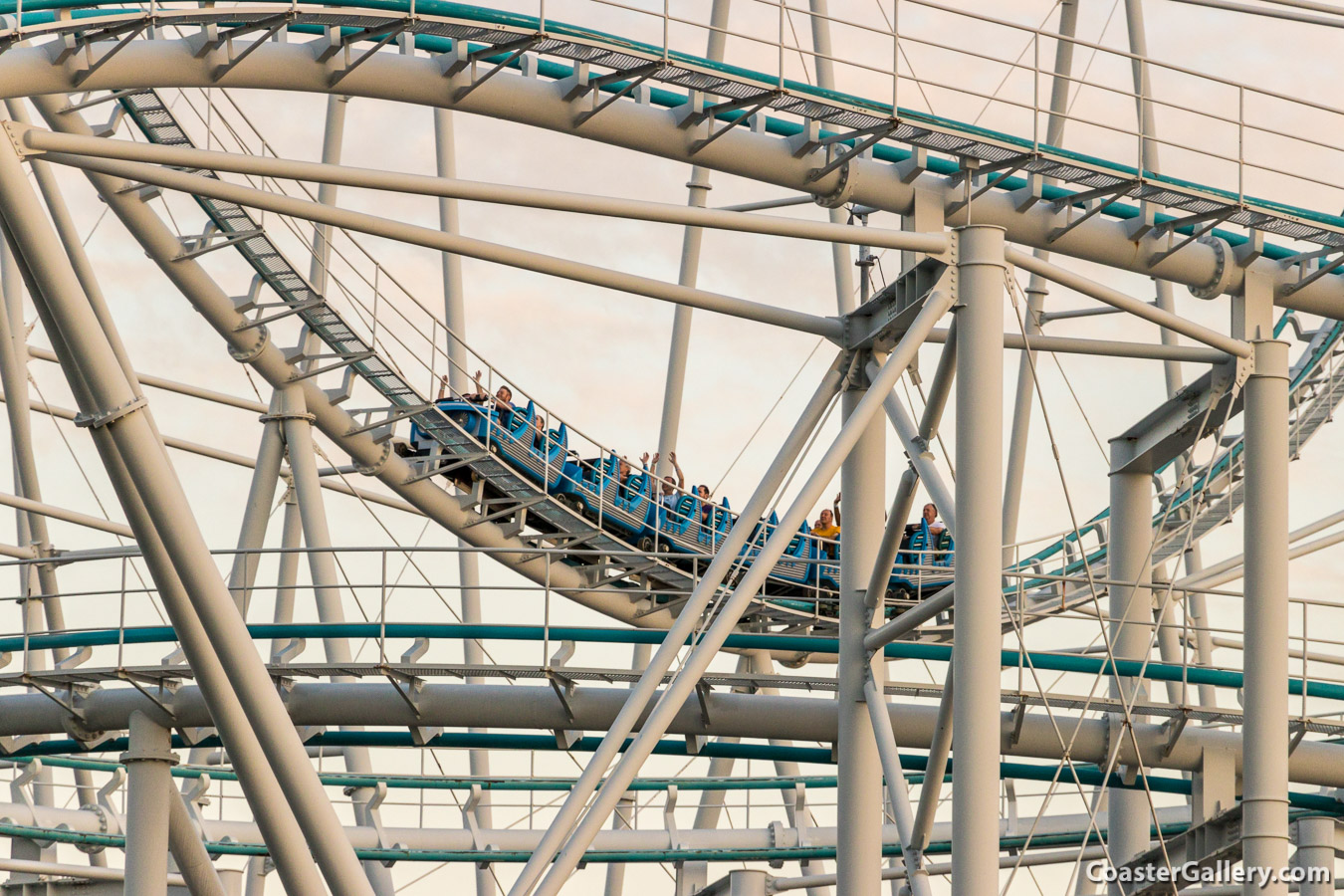 ---
©2020 Joel A. Rogers.