Adventure Drive
After leaving the second lift, cars pass through two tunnels, portions of which can be seen in this image.
The Adven-Boat Frontier boat ride is in the pool next to the coaster. Like so many of the rides at Suzuka Circuit, this ride is very interactive. It is described as "Go on an adventure to clear 7 difficult stages! Find the Power Ring and return to base while rejuvenating the limited energy!" Because the ride was closed in the bad weather, I really don't know what the Power Ring was, but I like the added element of these challenges on the rides.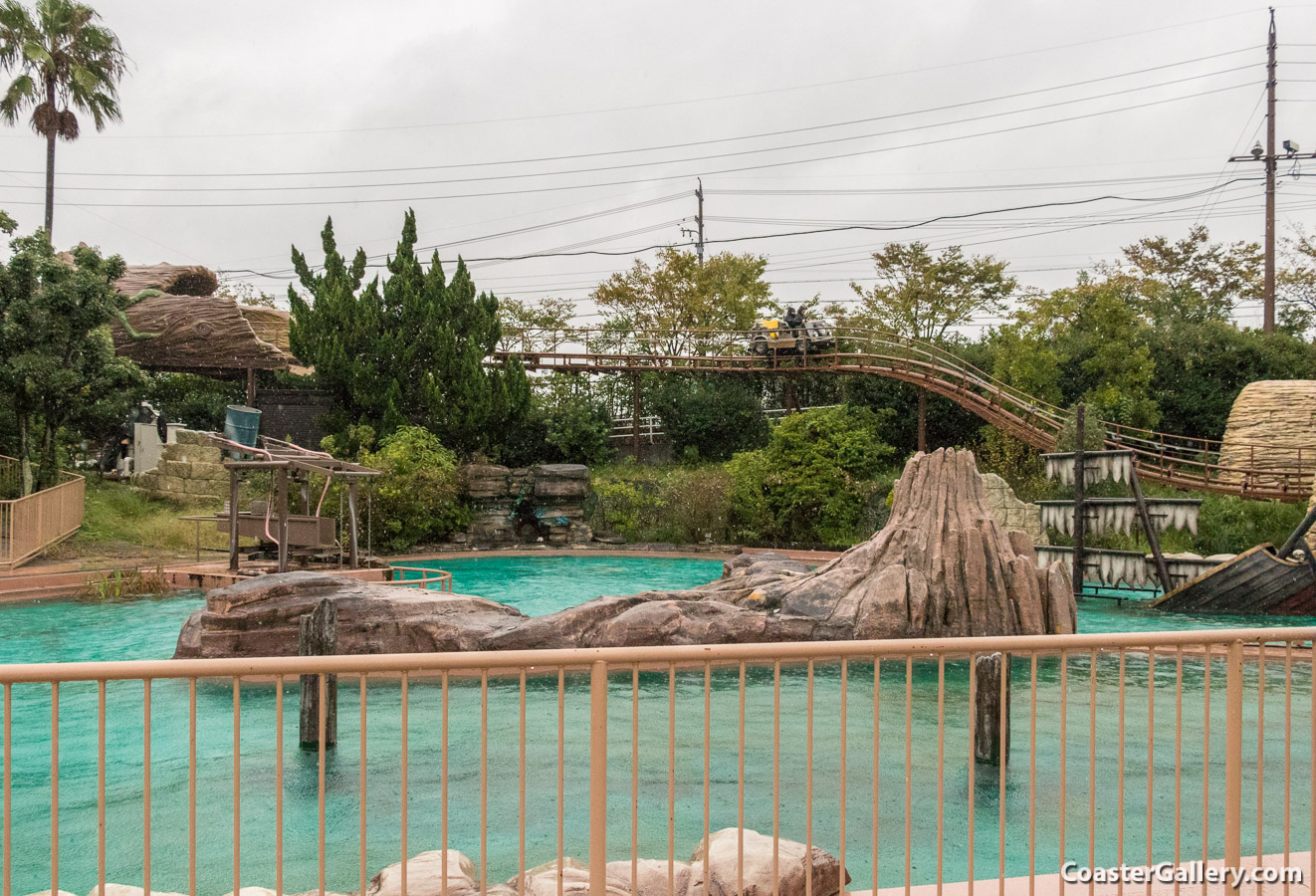 ---
©2020 Joel A. Rogers.