Adventure Drive
The car in the background is at the top of the first lift hill. The car in the foreground is going up the fourth and final lift hill. That final lift is just a couple of meters tall, or less than a 10-foot increase in height. It is so short that it reminded me of when I used to build roller coasters in the old Roller Coaster Tycoon game. If my design was a little off and the train didn't have enough energy to return to the station, a little lift hill like this often fixed the problem.
You did read that correctly... this small coaster has an amazing four lift hills, plus two launches! The third and fourth lifts are at the end of the ride. Each uses tires to hoist up the cars, and each lift is only a few meters tall. They are separated by a slight turn and only a few seconds of time during the ride. The top of the third lift hill is just off the right border of this image. They really are that close together! For the life of me, I can't tell if the back-to-back lifts are intentional or just poor engineering.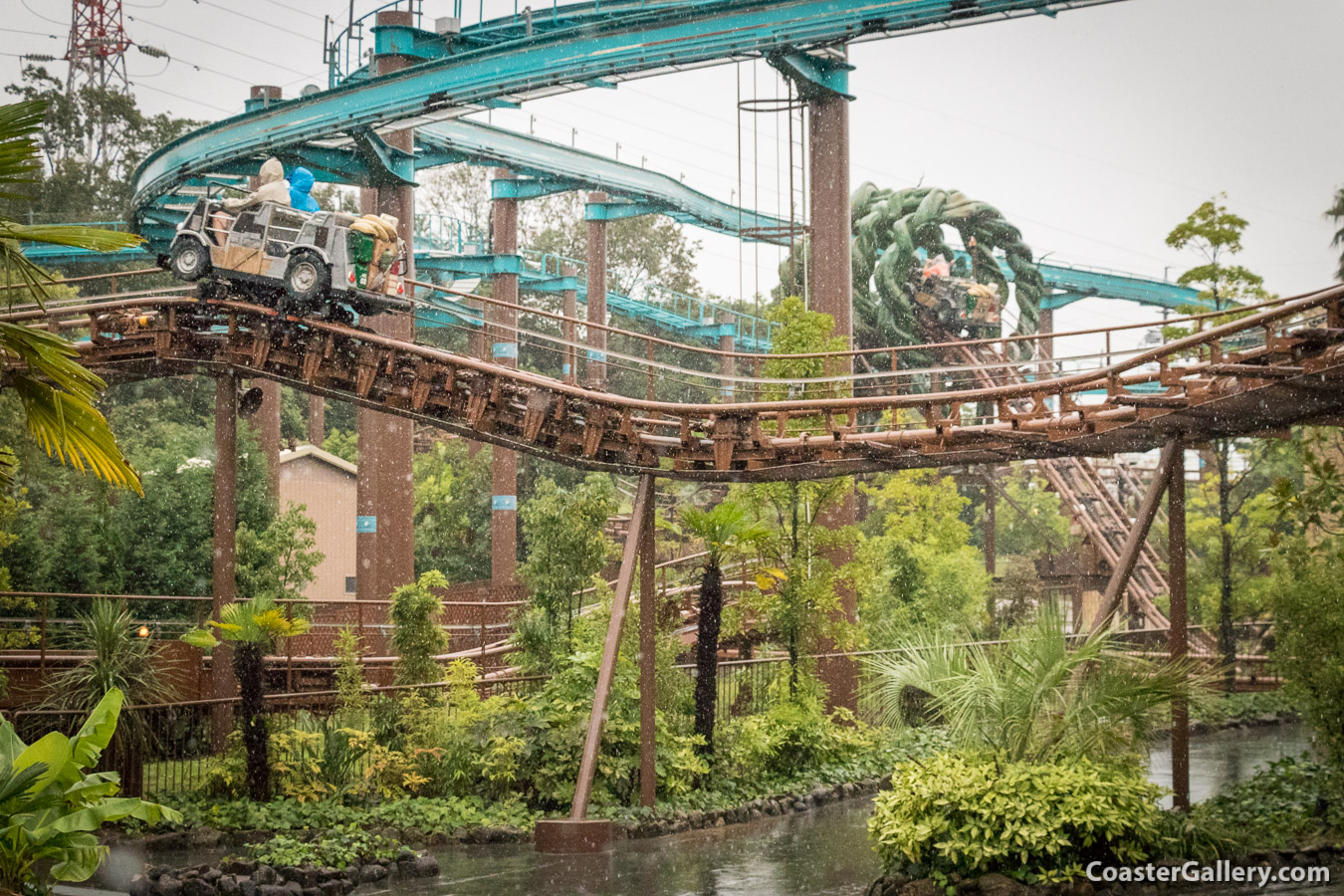 ---
©2020 Joel A. Rogers.