Diving Coaster Vanish!
At last, we come to the famous underwater tunnel that makes Diving Coaster Vanish! famous! The coaster makes a steep, turning drop into the water! This pool is surrounded by the Cliff Drop log flume. Diving into the water looks very impressive when on the ride, and you can see that everyone in this train wants to be as far forward as possible for the stunning view.
Even from this angle, this is an impressive visual. The coaster, the Cosmo Wheel 21, and the log flume all make this an exciting image. The distinctive form of the InterContinental Yokohama Grand hotel on the left adds an interesting element to the picture.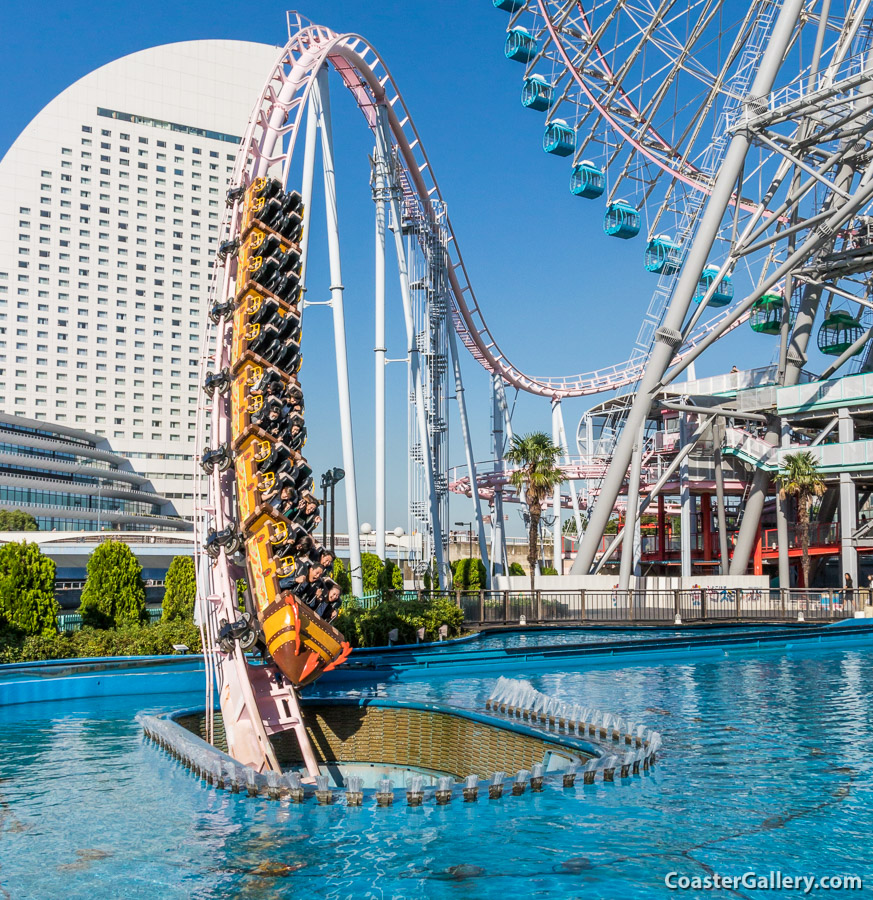 ---
©2020 Joel A. Rogers.