American Eagle
This picture shows three styles of lifts used on roller coasters:
American Eagle (white coaster) uses a traditional chain lift. Whizzer (black coaster) has an electrically operated spiral lift. And Déjà Vu (green coaster) has two vertical spikes to lift trains straight up.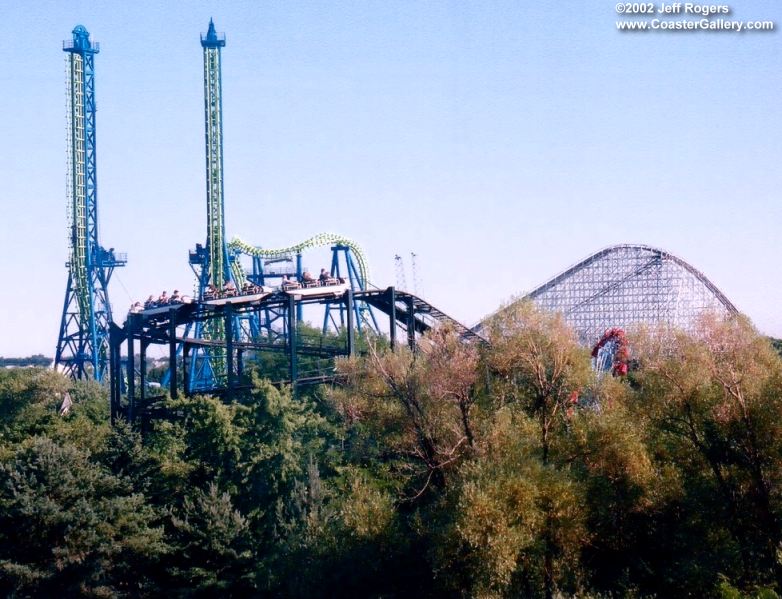 ---
©2017 by Joel A. Rogers.