Batman The Ride
Batman was built on the site of Tidal Wave, the Schwarzkopf shuttle loop which operated here from 1978 to 1991. Because of the small layout of Tidal Wave, Batman sits on a very narrow plot of land.
This Batman ride was the first inverted coaster from B&M. Most other Six Flags parks have since built copies of the ride.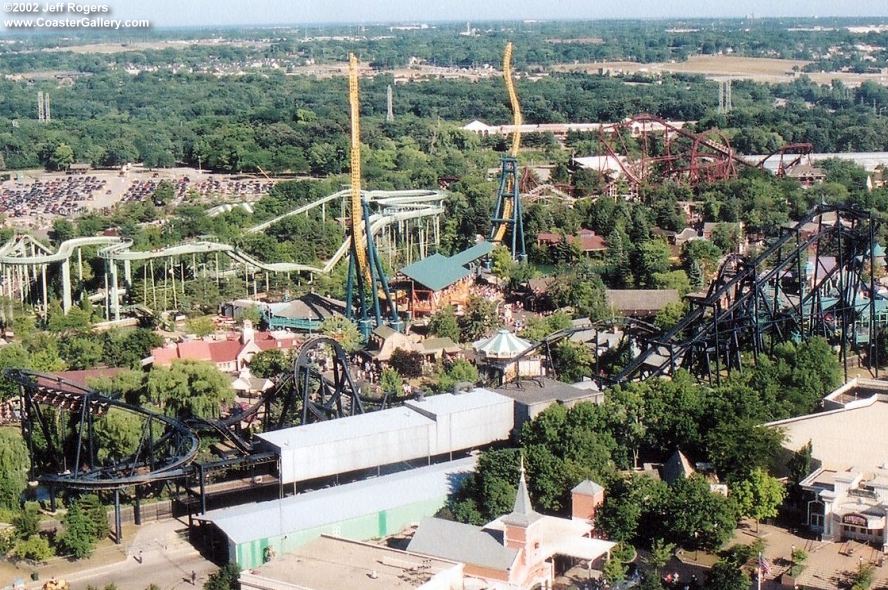 ---
©2017 by Joel A. Rogers.