Whizzer is very similar to three other Schwarzkopf coasters: Big Bend (1971) at Six Flags Over Texas, Zambezi Zinger (1973) at Worlds of Fun, and Whizzer (1976) at California's Great America. Sadly, this Whizzer is the only surviving coaster of the four.
This amusing ride is beautifully surrounded by trees and water.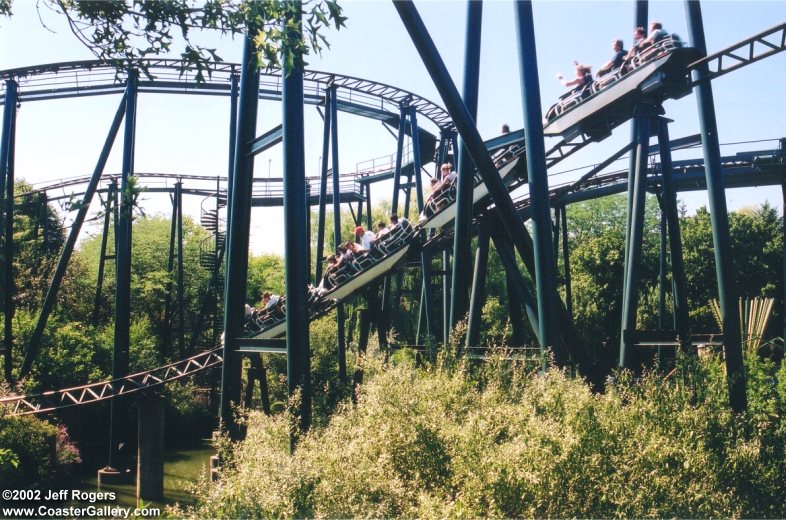 ---
©2017 by Joel A. Rogers.