The Dark Knight coaster, which opened in May 2008, was built by Mack Rides and cost $7.5 million. The premise of the ride is that riders are passing through a Gotham City Rail station, but things are messed up by the Joker. Most of the ride happens in darkness, but the coaster's cars do pass by several pictures of The Joker, lots of "Ha Ha Ha" graffiti, and a mannequin dressed as Batman.
Identical Dark Knight coasters opened in 2008 at Six Flags Great Adventure and in 2009 at Six Flags Mexico.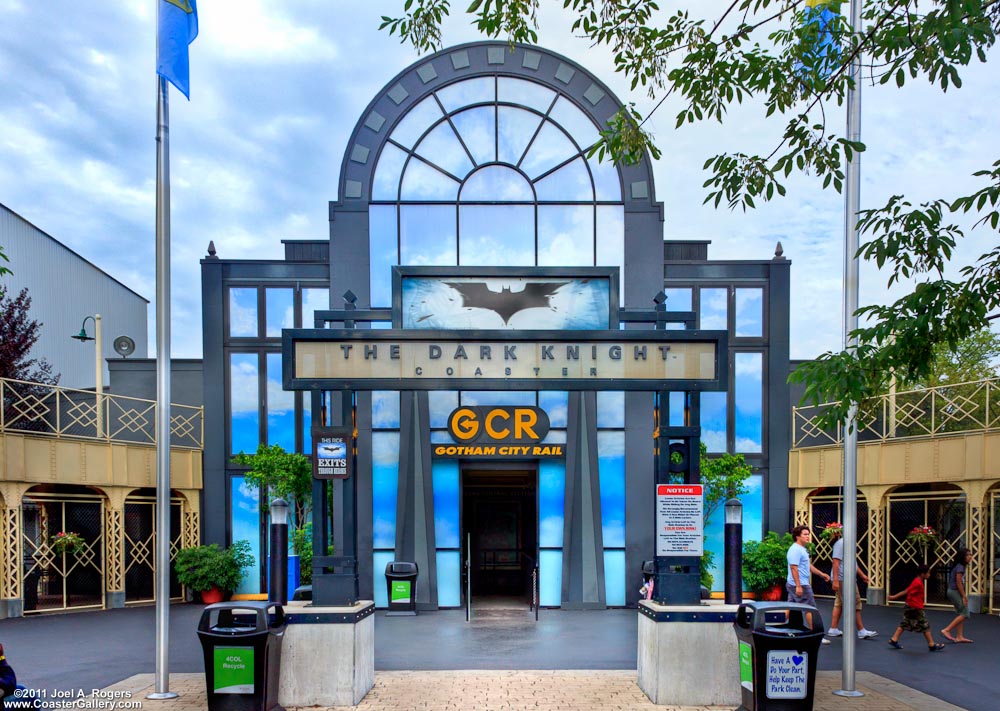 ---
©2017 by Joel A. Rogers.