The entire track fits in the white cube-shaped building. The waiting queue and pre-show area are located in the building situated to its right.
Despite the fact that eight 4-passenger cars can operate on this ride at one time, the hourly capacity of the ride is fairly low. Also, the cars have large Plexiglas panels surrounding the passengers which really enclose passengers in the cars.
The coaster is one of many "Wild Mouse (compact mobile)" models built by Mack Rides. While most of these are mirror images of Dark Knight, these other coasters will give you an idea of the track layout and size: Sand Serpent (formerly Cheetah Chase) at Busch Gardens Tampa, Wild Mouse at Hershey Park, and Wild Mouse (which is actually two coasters) at Nagashima Spa Land.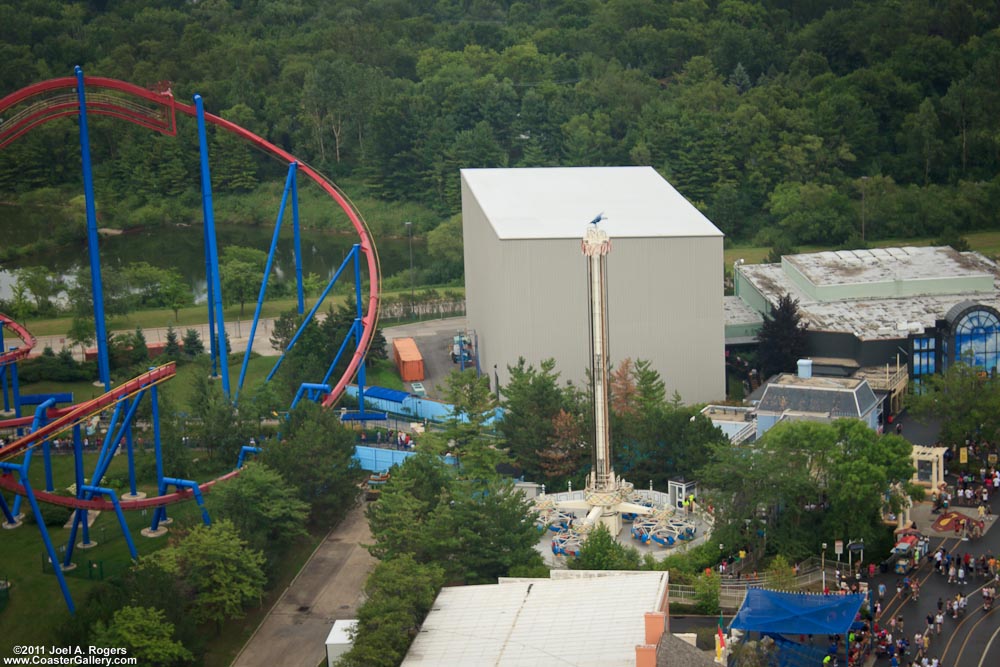 ---
©2017 by Joel A. Rogers.