Hollywood Rip, Ride, Rockit
Besides the 30 tracks available on the menu, there is a little hidden "Easter Egg" that unlocks about 60 more songs. Instead of choosing a song on the list of tracks, if you hold your finger on the Hollywood Rid Ride Rockit logo for about 10 seconds, a number keypad should appear on the screen. If you are lucky to enter a three digit code that is linked to a hidden song, you will get to hear it on the ride. However, if you choose a code that doesn't have an assigned song, you will hear a default song which is reported to be the track Busy Child by The Crystal Method.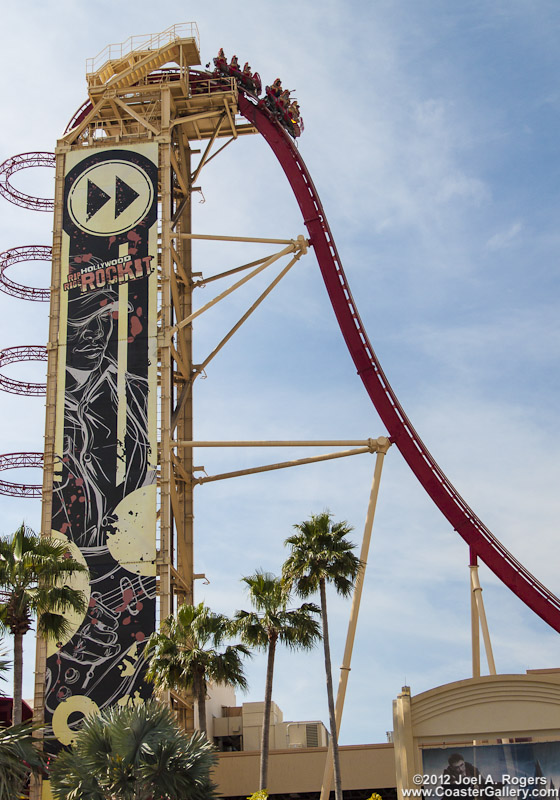 ---
©2012 by Joel A. Rogers.